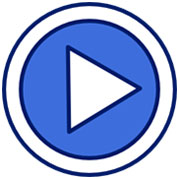 At nearly 30 hours per week, video consumption in the average U.S. broadband household has increased approximately 29 percent since 2010. Although the TV set remains the most popular platform, its usage rates have remained relatively constant. Eighty-three percent of U.S. broadband households participating in a recent survey reported having watched video on a television in the past 30 days, a figure that hasn't changed significantly since 2010.
However, the time spent consuming video on a computer, mobile phone or tablet grew from 17 percent of total viewing hours to 36 percent, and the percentage of U.S. broadband households watching video on computers, tablets, and smartphones also jumped significantly.
This demand, coupled with consumer expectations forged by high-speed broadband connections, puts greater pressure on content providers to deliver the same high-level experience across platforms. This demand is driving a shift in the video content ecosystem, with a growing reliance on content delivery networks, or CDNs.
Consumers' Growing Appetite for Online Video
Consumer hunger for digital content appears insatiable, based on the strong growth in online video subscription services such as Netflix, Hulu Plus and Amazon Prime Instant Video. Thirty-seven percent of U.S. broadband households surveyed had a Netflix subscription for OTT content, while around 10 percent had subscriptions to Hulu Plus and Amazon. The number of U.S. subscribers to Netflix's streaming service increased 59 percent, from 19.5 million in 2010 to more than 30 million in Q3 2013.
Consumers' propensity for content "snacking" — viewing content for short durations — was consistently high for free, ad-supported online video sites such as YouTube, VEVO and Yahoo, as well as social networking options such as Facebook, the research suggested.
The top two providers for user-generated content, YouTube and Facebook, rank significantly higher than others in this category, according to Parks Associates' consumer research. YouTube is the go-to provider of short form, user-generated content.
These increases in consumer video viewing impact adoption and use cases for both TV sets and alternative platforms, such as smartphones and tablets. For example, nearly one-half of video consumed on TVs in the U.S. now comes from nonlinear sources, based on the survey results, while the average U.S. broadband household watches 1.7 hours of video on a smartphone and nearly one hour on a tablet each week.
Impact on Bandwidth Consumption
The popularity of video streaming services has created huge shifts in the volume of broadband traffic. Streaming video from Netflix and YouTube accounted for more than one-half of North American peak download traffic on fixed networks in the second half of 2013, according to Sandvine.
Netflix dominates streaming video services, particularly long-form video on fixed platforms. Almost 80 percent of U.S. homes that pay for an OTT subscription receive services from Netflix, the survey indicated.
This dominance comes despite picture quality concerns. U.S. broadband households surveyed overall ranked OTT services low in picture and sound quality, especially compared to pay-TV services. OTT services did score high in convenience and ease of use, however, which may be why 13 percent of all U.S. broadband households use Netflix streaming services every day.
Netflix is aware of the quality issue and has announced its intention to offer SuperHD (1080p) content streams to all subscribers, regardless of Internet provider. This effort likely will drive up Netflix's share of peak downstream fixed-access traffic, which already represents a huge chunk of overall Internet data traffic.
Netflix recently struck an agreement with Comcast and is now in dialogs with several other U.S. broadband providers to ensure that its subscribers can continue to receive its video streams without interruption.
YouTube use also is growing, due in large part to the use of smartphones and tablets in the home for video consumption. YouTube's dominance on mobile networks, according to figures from Sandvine, is increasing.
Online Video's Future Impact on Bandwidth Consumption
Consumption of bandwidth, both on fixed and mobile networks, will continue to increase at a rapid pace. More than 847 million households worldwide will subscribe to a broadband service by the end of 2017.
Fixed broadband services — cable, xDSL, FTTx, etc. — are only one part of broadband growth, however. Smartphones, tablets and other mobile devices are selling in the hundreds of millions of units annually, and they serve as important supplements to home-based broadband services. In some areas of the world, consumers have no access to wired broadband services, and mobile devices and services provide the household's primary access to the Internet.
The Need for CDNs
The share of Internet traffic devoted to video, enabled by broadband connections, will grow from 57 percent in 2012 to 69 percent in 2017, according to Cisco Systems' Visual Networking Index.
This drive to serve video over the Internet and provide a high-quality user experience highlights the need for — and future role of — content delivery networks. CDNs speed data delivery by deploying large numbers of servers around the world, which allows content to be cached and stored closer to viewers in edge servers.
Some CDNs, such as those provided by Level 3 and Limelight, own or lease fiber networks that link their edge servers and can thus move traffic almost entirely outside of operator-owned networks to maximize efficiency. The edge servers of CDNs are housed in locations referred to as "points-of-presence," or POPs.
There are generally two types of CDNs:
Third-party (Public) CDNs: Traditional third-party CDNs are application service providers that use the Internet to connect their distributed servers. They are also called "commodity off-the-shelf server," or COTS, CDNs. Examples are Akamai, Level 3, and Limelight.
Operator-deployed (or private) CDNs: They use their own physical fiber networks to connect their POPs around the world. Examples are AT&T's CDN and Verizon's Digital Media Services.
As video content becomes more popular on the Internet, CDNs will become more critical in delivering that content and ensuring that the experience meets consumers' high expectations. By 2018, the percentage of online video delivered by CDNs will grow to nearly 70 percent, and revenues related to video content delivered through CDNs will total US$4 billion.