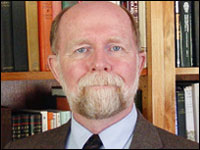 The past-decade technology wrap-ups populating the media lately have been entertaining for the most part. Reconsidering the technology deals and products that have arisen since January 1, 2000, is like looking at your high school yearbook. "What was I thinking?" seems the most appropriate response.
These articles largely focus on consumer technology — not surprising, since that tends to be home turf for the most disastrous deals and goofy gadgets — but what about business IT? Here are a few thoughts on some of the past decade's most memorable business technology trends and vendors.
Ideas That Won't Die
A few ideas have a longer shelf life than plutonium and more staying power than Freddy Krueger. Cloud computing, which has deep roots in vendor initiatives, including IBM's On Demand and HP's Utility Computing, is one of them. Cloud is anything but magic — the concept of users accessing technology assets and services when, where and as they like is more about automated provisioning than anything else. However, cloud is an almost endlessly malleable metaphor, which can be a benefit when explaining technologically complex ideas to the market.
Another idea, Software as a Service (SaaS), underlies efforts by a range of vendors, including those of Saleforce.com. Yet SaaS is a not-so-distant relative of the application service providers (ASPs), whose lofty ambitions went down in flames during the dot-com bust. Like cloud computing, SaaS is about efficient IT provisioning, and the viability of both notions depends on the availability of robust, inexpensive bandwidth. Not surprisingly, that is in far greater supply today than it was in 2000.
Losing Propositions
Green IT and virtual world solutions came to the fore late in the last decade, but both leveraged years of past developments and were tripped by real-world practicalities. The case for green IT seemed particularly strong, as it paralleled huge spikes in energy costs. However, the banking crisis in late-2008 stuck a needle in numerous altruistic notions. In the end, green IT initiatives survive today more because intelligent use of energy resources is financially sensible than due to their friendliness to a planet under siege.
A few virtual world environments have had a pretty good run, and many proponents will disagree with my dour assessment. Still, the biggest problems that virtual worlds face are not related to technology but to environmental and user predictability. As promising as they are, virtual worlds are likely to be subsumed by conventional social networking tools and increasingly sophisticated, available network video technologies like Cisco's TelePresence.
Best Server Vendor: Intel and AMD
Some might quibble with placing microprocessor vendors at the front of this line. Indeed, many traditional server vendors made great strides during the past decade — but how many depended on Intel's and AMD's x86-based technologies for a significant part of their overall success?
The decade began with both companies' technologies firmly ensconced in the lower end of the server/appliance market. Today, Intel's Xeon and AMD's Opteron technologies dominate volume server sales and niche markets including cloud, high performance and supercomputing. That makes them co-winners in my estimation.
Best Storage Vendor: EMC
The past 10 years have witnessed a remarkable transformation for EMC, which began the decade as a traditional enterprise storage hardware specialist and finished it as a purveyor of innovative, software-fueled information solutions.
Much of this was due to the company's development of home-grown technologies, but acquisitions, including Documentum, RSA, Avamar, Iomega and Data Domain, opened enormous opportunities for EMC in critical markets.
Finally, the company's acquisition of VMware allowed EMC to step into entirely new roles and areas that helped drive its success.
Best Software Vendor: IBM, Microsoft and Oracle
This is a tough category for a simple reason: The past decade has witnessed a fundamental shift in business IT value from hardware to software. Many vendors understood this development, but three in particular — IBM, Microsoft and Oracle — took full advantage of it.
IBM made over 80 acquisitions during this time, more than half of which had a direct impact on its software business, and the company also made significant strides in software-related R&D.
Since 2000, Microsoft's Windows Server has become the market's dominant server OS by volume, a position it will likely keep for the foreseeable future.
Oracle used internal development and canny acquisitions to grow from a pioneering middleware specialist to a full-service business applications vendor.
Worst Vendor of the Decade: Sun Microsystems
Sun soared high in the dot-com boom, fell precipitously during the bust, and never fully escaped its tailspin in the years after. The company also made some deliriously awful strategic moves — including the US$2 billion acquisition of server appliance maker Cobalt Networks, the $4.1 billion deal for tape vendor StorageTek — and essentially ignored the growing market for x86-based servers.
After the departure of cofounder and CEO Scott McNealy, the company's attempted shift to focusing on software never really coalesced. Even Sun's pending acquisition by Oracle, a process that began in 2008, has been fraught with excessive melodrama and uncertainty. In other words, worst business vendor since 2000 — hands down.
Best Vendor of the Decade: VMware
My choice of VMware largely rests on the company's role in fundamentally transforming the IT industry. Prior to VMware's emergence, virtualization was a niche technology used largely in enterprise data centers. Today, virtualization and its benefits are common currency in businesses of every size.
VMware has also contributed significantly to the continuing success of x86-based servers, a trend that should continue as next-generation Intel and AMD processors designed for enhanced virtualization performance become available in 2010.
Its solid solutions, innovative road map and involvement in forward-thinking efforts like the VCE initiative (with Cisco and EMC) make VMware a worthy choice for best business IT vendor of the decade.
So there you have it — my choices for best, worst and most memorable business IT vendors and trends since 2000. Please join the discussion, and let me know if you agree or disagree.
---
E-Commerce Times columnist
Charles King
is principal analyst for
Pund-IT
, an IT industry consultancy that emphasizes understanding technology and product evolution, and interpreting the effects these changes will have on business customers and the greater IT marketplace.