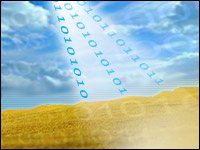 I've been suggesting for the past few years that a more robust channel ecosystemmust emerge for the cloud movement to continue to grow at its current pace. Whilefundamental nature of the cloud computing business creates significant challenges fortraditional channel companies, rapidly rising user demand creates market pressures andopportunities that cannot be ignored.
Over the past year, the established channel companies have stepped up to thesechallenges and are now poised to capitalize on the new opportunities. Here are a fewexamples of some of the initiatives a few of the major channel companies have launched this year.
Simplified Sales, Streamlined Management
In January, Tech Data launched its StreamOne Solutions Store to simplify the tasks associated with selling cloud services and related software licenses. The StreamOne Solutions Store provides authorized Tech Data partners with a portal-based access tothousands of product SKUs and new cloud consumption and billing models, pricing tiersand complex licensing rules. StreamOne's Software License Selector guides resellersthrough the steps to select and provision cloud services from a multitude of vendors.
In February, Insight Enterprises unveiled its new Insightcloud Solution Center to helpits business and public sector clients learn about, acquire and manage cloud solutions.The center's first round of service offerings include cloud-based messaging, security,infrastructure and collaboration solutions. In addition to a robust online marketplace, thecenter includes a blog that discusses fundamental cloud concepts and best practices.
In March, Ingram Micro's North America Services Division announced an agreement to sell and support Siemens Enterprise Communications OpenScape Cloud Service via the Ingram Micro cloud marketplace. The Siemens Enterprise Communications OpenScape cloud service provides managed service providers and others a cloud-based unified communications solution for small and mid-size businesses without the cost and complexity of an on-premises system. The Ingram Micro cloud marketplace includes more than 40 services and two dozen vendors.
Social Building, Cloud Training
In July, CDW announced that it will provide Salesforce.com's Force.com Platform as a Service for building social apps, and Salesforce Chatter to more than 250,000 CDW customers across business, government, education and healthcare sectors.
As a partof this agreement, CDW-G will provide Salesforce Sales Cloud and Salesforce ServiceCloud to its public sector customers. In order to appreciate the magnitude of this channelagreement, it is important to note that Salesforce.com currently services more than 100,000customers.
In August, Avnet Technology Solutions established a new Avnet Cloud Solutions group to spearhead its cloud initiatives and unveiled a new training framework to enable Avnet's independent software vendor, managed service provider and value-added reseller partners to compete in the cloud marketplace. Avnet is teamingwith Itpreneurs, which works in collaboration with CompTIA and the cloud CredentialCouncil to offer a vendor-neutral certification programs.
Cloud Channel Summit
These are just a few of the interesting channel initiatives launched in 2012 that clearly demonstrate how the major players are moving to the cloud.
Learn more about these initiatives and other important industry trends at the cloudChannel Summit on Monday, Nov. 5, at the Computer History Museum in MountainView, Calif.
E-Commerce Times readers can save 10 percent on their Summit registration byusing discount code ECT12.