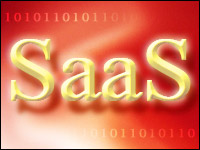 Everywhere you look, organizations are shifting their software acquisition preferences and policies away from traditional, on-premises legacy applications to a new generation of on-demand, Software as a Service, or SaaS, solutions.
Although I was an early advocate of SaaS for the unprecedented, business advantages it offers, I'm becoming concerned that many leading SaaS vendors and their enterprise customers are taking actions that significantly compromise the fundamental value of SaaS.
As the old adage goes, "the more things change, the more they remain the same." In the case of SaaS, a growing number of vendors and customers are demonstrating that they can't get away from their old software habits and biases.
SaaS Momentum
There is no question that SaaS adoption has gained momentum over the past decade, as a widening array of organizations have sought to take advantage of its promised benefits of lower upfront costs and faster time-to-value — with more functional capabilities and fewer risks along the way.
As a result, Gartner expects SaaS revenue worldwide to increase 20.1 percent in 2017, and jump from US$46.3 billion at the end of this year to $75.7 billion by yearend 2020.
More than 50 percent of new 2017 large-enterprise North American application adoptions will be composed of SaaS or other forms of cloud-based solutions, based on Gartner's estimates.
The good news is that the vast majority of the initial SaaS deployments have been successful, and most enterprises have added more SaaS solutions to support additional workers and reshape more business processes.
However, as organizations add more users and try to solve more business problems, many are finding that their SaaS implementations are getting a lot more complicated.
The Customization Dilemma
In many cases, the reasons SaaS deployments become harder rather than easier over time are twofold.
First, enterprise customers tend to want to customize the off-the-shelf SaaS solutions to make them fit their existing operations.
Second, SaaS vendors typically are willing to let their customers get away with this customization process, because it promotes greater lock-in. In fact, many SaaS vendors even permit their enterprise customers to sit on an old instance of their SaaS solution to accommodate all the customization work.
This is not the way SaaS was supposed to work. When Salesforce and other pioneers in the SaaS market first emerged, they evangelized about the virtues of a single version of their applications being able to address the common needs of their customers.
More recently, SaaS vendors have recognized that the industry-specific and other operational requirements that many customers face demand specialized consulting, integration or functional skills and services. Vendors are happy to broaden their SaaS product portfolios and build partner ecosystems to respond to these additional needs. As a result, today's SaaS product portfolios are as complicated as those from the previous generation of perpetual license software vendors.
Compounding this growing problem is the fact that SaaS vendors' application protocol interfaces (APIs) don't fully solve the data integration challenges facing their customers. Consequently, many enterprises have found themselves investing heavily in a variety of complex data integration projects that further complicate their SaaS deployments.
It isn't surprising that systems integrators have been prospering in this increasingly complex application environment.
The End of Simplicity
It also shouldn't be surprising that SaaS companies, like Salesforce, have been hiring more costly enterprise software sales and support specialists to address the growing complexities surrounding large-scale SaaS deployments. The selling process is no longer simple, and the day-to-day support issues have become more complicated. These realities potentially could undercut the profits of enterprise SaaS vendors.
There is no question that many SaaS users are much happier with their initial software deployment and utilization experiences than in the past. However, I'm finding many organizations are beginning to blame the SaaS solutions that have been in place long enough to become overly customized for getting in the way of their efforts to respond quickly to their customers' escalating demands and the changes occurring in their industries. Ironically, their SaaS solutions no longer enable them to be as agile as they'd like.
Many of these enterprises also have begun to ask why they need to continue to spend more and more yearly to subscribe to additional software services if they no longer are taking advantage of the most recent version of the applications and aren't benefiting from their SaaS vendor's latest advancements because they are too entangled in their old SaaS deployment.
If this ironic pattern continues to manifest, the SaaS industry could face a serious backlash.