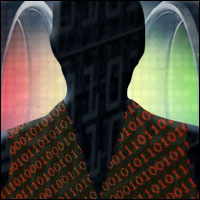 The U.S. is facing a retirement wave. Seventy-six million Baby Boomers are beginning to hit the 65-year-old mark. By 2025, the number of people between 65 and 85 will account for 16.6 percent of the total population, compared with an estimated 12.5 percent in 2013, an increase of 18 million. In the U.S., the elderly prefer aging in their own home, but living at home has potential risks.
Connectivity and technology advances are enabling more sophisticated devices and tools — including personal emergency response systems, medication management, home safety and activity sensors, and GPS and location-assistance solutions — to help consumers and caretakers manage risks at home.
Personal Emergency Response Systems
The potential for the elderly to hurt themselves at home is what has made the personal emergency response system, or PERS, one of the most-established eldercare services in the U.S. for 20 years. There currently are about 2 million households using a PERS service in order to alert caregivers, emergency responders and family members when an emergency situation develops regarding a monitored senior. Philips LifeLine and Health Watch divisions, Life Alert, Connect America, HealthCom, and VRI are the top-five PERS service providers. Combined, these companies account for 56 percent of the subscriber market.
The PERS technology market is going through notable changes. The traditional home PERS monitoring station is being phased out and is being replaced by new portable generations of monitoring stations that retain key features like 48-hour battery backup and two-way voice calling. Panic buttons/pendants are also becoming more functional by allowing users to talk directly to the button/pendant for help rather than having to move closer to the monitoring station. Finally, platform transformation is under way because of its easy-to-understand concept and mature technology.
A variety of players from adjacent industries are gaining interest in the PERS market. Home security monitoring companies were the first to enter the market by installing medical alarm buttons on the security panels, and these companies now support standalone PERS monitoring stations with buttons or pendants.
PERS as a standalone service is unlikely to experience dramatic growth, but integrated offerings, either in a bundled package or customized options consumers can choose from, are the future. As a result, most of the players that have a stake in the PERS industry will pursue an all-IP, platform-driven strategy to increase cross-selling and upselling opportunities and diversify or differentiate their offerings to stay competitive.
Trends in PERS market development to watch:
The PERS market attracts new entrants. Besides traditional home security monitoring dealers, cable companies and telcos have shown a strong interest in this market. Both cable MSOs and telcos' PERS moves are part of their respective connected home strategies. Verizon Wireless and AT&T launched their PERS services as a branded service, whereas cable companies appear undecided. They may launch PERS as a standalone service, or offer it as an option among many smart home service tiers.
User acquisition channels continue to expand. PERS services usually target the elderly and their family members directly through advertising. Philips LifeLine successfully diversified its user acquisition channels by obtaining patient referrals from healthcare providers. Other PERS providers have tried to replicate Philips LifeLine's accomplishment but with limited success. However, things have changed in recently due to the Affordable Care Act and penalties for 30-day readmission. These two developments incent hospitals and health service providers to consider PERS in order to ensure the health and safety of patient when they are outside healthcare premises.
Medicaid Waiver programs directly reimburse PERS services for qualified beneficiaries. State Medicaid programs can use Waivers to test new or existing ways to deliver and pay for healthcare services. Some state Medicaid Waiver programs reimburse the cost of the PERS service for qualified beneficiaries for whom Medicaid believes at-home monitoring can reduce costly hospital stays, especially used in sync with home health visits. Other states have passed legislation to cover medication monitoring in their respective Medicaid services or waiver programs.
Medication Management
Medication management includes both reminder and monitored pill-dispensing solutions. Medication compliance is a major problem for the healthcare industry: Patients skip medications for economic reasons, confusion over dosage instructions or due to being absent-minded. People with multiple medications are more likely to forget to take their medication or get confused with the times and dosages. This is a more acute problem for seniors; Parks Associates' survey data shows that 60 percent of people 65 and older take three or more medications.
One approach to addressing compliance is through software and services that send medication reminder messages to patients. The monitored pill dispenser can help consumers take the correct prescription drugs at the right time, warn of missed medication, remind users to refill prescriptions, and in case of repeated lapses, alert family members or care providers to intervene.
A notable trend in this market is medication reminder functions increasingly found in mobile apps as a value-added feature that is free of charge. Medication reminders used to be marketed as a subscription service, but health-focused smartphone apps are integrating the reminder function with other health and wellness features, such as Personal Health Record (PHR), symptom checker, daily activity tracker, etc. Medication monitoring solutions also are becoming smarter, although affordability is still low. Lastly, new designs of pill dispensers focus on a smarter reminder function and facilitate timely prescription refill. They integrate mobile broadband to enable anytime, anywhere reminders and monitoring.
Home Safety and Activity Sensors
Home activity sensors are installed in places where human actions can be monitored, including bed frames, bathroom doors, fridge handles, computer chairs, etc. Sensory data about frequency and duration of activity or inactivity can infer the monitored person's routines. Deviations from these routines may signal problems and alert rules can be set up based on predefined parameters of such deviations. While sensors to monitor daily routines in the home are not new, improvement of sensor accuracy and intelligent sensor data analytics pave the way for the broadening use of these technologies for independent living. These solutions give caregivers peace of mind about aging parents who live alone at home.
In today's market, home activity sensors and analytics-based alert services alone have yet to crack open the consumer market. This is due to a variety of factors:
Cost — Many seniors find it difficult to justify the sensor's costs plus the monthly service fee.
Privacy concerns/Pride — Being monitored at home sounds intrusive and many will not consider sensors because they don't see themselves as that old or fragile.
Some sensor types need further improvement in design and accuracy — If installed improperly, motion sensors are less reliable and cannot distinguish movements of a person from those of a pet.
GPS and Location-Assistance Solutions
Location-tracking services using GPS or other positioning technologies target the elderly population suffering from dementia. Alzheimer's disease is the most prevalent form of dementia; according to the Alzheimer's Association, 5.2 million Americans have Alzheimer's disease in 2013, of which 5 million are people 65 and older. Since six out of 10 people with dementia will wander, the association has launched two location assistance initiatives:
MedicAlert + Alzheimer's Association Safe Return — A nationwide community-based program designed to facilitate the safe return of those who wander. The program provides an ID bracelet or pendant, engraved with personalized information and the program's 24-hour emergency number, to be worn by the individual with dementia. The program also encourages caregivers to call the emergency hotline to report incidents and activate a community support network to locate a lost individual.
Comfort Zone and Comfort Zone Check-In — Both programs allow family members to monitor the whereabouts of an individual with dementia using a location-tracking service enabled by OmniLink and its carrier partner Sprint.
Apart from the Alzheimer's Association's efforts, commercial products and services also are available to help people with dementia find their way home or assist in locating the patient quickly. These products are still too expensive to become mass market solutions, but their form factors have evolved to become more portable and appealing. Location-tracking services increasingly are becoming part of comprehensive senior independent living solutions as more PERS service providers begin to target people with Alzheimer's disease.
One of the biggest market barriers to independent living solutions being adopted is consumers' low regard for current solutions. This perception, partly resulting from high prices and partly resulting from consumers' latent awareness of their own needs, can be changed by more targeted marketing, a more personalized service portfolio, and collaborative partnerships between solution providers and care providers.