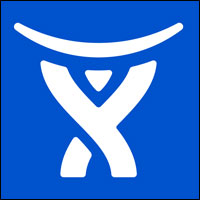 HipChat creator Atlassian on Thursday announced the development of new team communication service dubbed "Stride," a Slack-like workplace tool designed to streamline the communication process for business users.
Stride enables teams to take action via both a smart text-based messaging service and a fully featured video and audio service. The latter functionality is made available thanks to Atlassian's recent acquisition of Jitsi. The idea is to allow team members to convene instantly with built-in voice and video meetings that integrate conversations with collaborative tools.
Instead of setting up a conference call, for example, team members can jump onto Stride and have online face-to-face conversations that get straight to the task at hand.
The collaborative tools feature so-called smart-chat functionality meant to keep meetings on point and moving forward. This is accomplished via Actions and Decisions — tools that isolate important discussion elements, label them appropriately, and then display them neatly on a sidebar that is accessible at any time.
To avoid being intrusive or distracting, Stride has a Focus Mode that makes it simple for users to mute notifications while alerting other team members that particular individuals should not be disturbed.
This new collaborative team tool will be released as a free version that includes the group audio and video functionality, along with unlimited support. This follows Atlassian's trademark strategy of providing freemium offerings with limited storage capacity. Stride currently provides 5 GB of file storage and archiving of the last 25,000 messages for free.
Those looking for a deeper Stride experience can take advantage of the subscription model: US$3 per user, per month gets unlimited storage, screen sharing, guest access and advanced user functionality.
Picking Up the Slack?
Stride isn't the first such tool to address the need for team-based collaboration, and it is easy to see the comparisons to Slack. Of course, Slack also has been compared to HipChat, the collaborative tool Atlassian acquired five years ago.
"Atlassian's singular focus on software developers and team collaboration over the years has carved out a successful niche for the company," said Josh Crandall, principal analyst at Netpop Research.
"It has focused on the agile process and has evolved hand-in-hand with how software is created for an Internet-connected world," he told the E-Commerce Times. "Atlassian has used acquisitions — Hipchat and Trello — to advance their strategy, and now are leveraging those skills to develop new products in house."
Instead of redesigning HipChat, Atlassian went back to the drawing board with Stride; it's not clear whether that will be enough to draw users from Slack. A comparison could be made to how Facebook overtook MySpace, but in this case Slack's user base might be content to stay put, even if Stride should advance the platform.
"It's still early days, so it is hard to know how well Stride will do," said Roger Kay, principal analyst at Endpoint Technologies Associates.
"However, Atlassian is known for good software, and many people use HipChat and its other products," he told the E-Commerce Times. "My sense is it may be a bit disruptive for current users, but Stride should get a decent reception."
The key for success may be in addressing the right size of teams, rather than trying to implement a one-size-fits-all business model.
"Although the product can handle large numbers of users, the sweet spot is small companies and departmental teams at larger firms," noted Kay.
Stride Ahead
Whether the market can support competing communication tools, especially as Slack already has become the de facto standard, is another issue.
"Competition is actually good for everybody in this space," said Roger Entner, principal analyst at Recon Analytics.
"However, all of these solutions are really just band-aid solutions that are very topical; they fill a particular need — and it while it is good to have choice, none of these do everything that collaborative teams need today," he told the E-Commerce Times.
"There is a cover for every pot in the kitchen, but it just means there are lot of pots," Entner added. "It is good to have competition, as that means vendors aren't complacent — because a complacent vendor can be an expensive vendor."
Free Communication
Atlassian has carved out quite a market for itself with its various efforts to provide teams with a way to cut through the clutter.
"Stride will certainly appeal to teams already using Atlassian's other software development tools — Hipchat, Bitbucket, Bamboo — but with Stride, Atlassian is trying to jump the shark into other project and team management verticals," suggested Netpop Research's Crandall.
"Trello, Jira and Stride create a robust project management stack for marketing, customer service and general purpose collaboration," he added.
It remains to be seen whether this will create a revenue stream, given that Atlassian is continuing to leverage the same familiar freemium model by applying it to Stride.
"They've tweaked the model over the years and know how to offer a free, easy-to-adopt product into the market and lock in new users," said Crandall.
"Today's supercharged speed of business and complex work environments that combine remote workers from around the world require better communications tools," he said. "Atlassian and Stride recognize the need and are stepping up to compete against Slack. The outcome should benefit users of both products as they race to provide the capabilities we need to compete in our own industries."
Target Market Size
The demand for products such as Stride and Slack appears to come from mid-sized teams that need to collaborate regularly on projects and stay in near-constant communication, even if distance is an issue.
In this regard Stride could offer advantages over phone, email and messaging, as it brings all of those tools into a single product.
"Tools such as these shine in a multiple-people persistent communication environment, where those users need to communicate asynchronistically," said Recon Analytics' Entner.
There are still issues with such tools, though, he cautioned.
"It is so insecure that it isn't funny — but it is free, and many businesses may look past the security holes it creates," Entner added.
"A business really should have concerns that this isn't more secure, but it helps productivity so that is the other reason the security concern is overlooked," he explained.
"Even without these issues, Stride will have a tough time," Entner said, "as Slack has done such a good job of capturing the market. But all of these are going to face hard times ahead as users want even more comprehensive solutions."