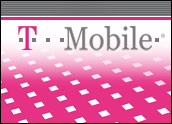 While AT&T and Verizon have been busy moving to tiered shared data plans, rival carriers T-Mobile and MetroPCS on Wednesday joined Sprint in offering so-called all-you-can-eat data plans. Beginning on Sept. 5, T-Mobile will offer a new Unlimited Nationwide 4G plan that has no data caps or speed limits.
Under the new plans, customers can use a subsidized phone with unlimited talk, text and data for US$89.99 per month, or $69.99 without the smartphone subsidies. Users will not be able to use the handset as a mobile hotspot, and data can't be shared with a tablet or laptop.
"In contrast to all of our competitors, only T-Mobile gives customers the freedom to enjoy an unlimited data experience on a nationwide 4G network," said Katie McFadzean, a T-Mobile spokesperson. "We know consumers want a high-performance network at an affordable price, and we believe T-Mobile is the clear winner across the industry when our 4G network speeds are paired with our new Unlimited Nationwide 4G Data plan."
One remaining issue is how T-Mobile might deal with so-called data hogs — users that slurp up an unusually large amount of data through their no-limit plans. However, he company apparently is not concerned at the present time.
"We're confident our network can deliver a fast and dependable unlimited 4G experience for smartphone customers," added McFadzean. "We're investing heavily in our network, working to acquire and put to use additional spectrum needed to support future demand.
"We are also targeting this offer for data-hungry smartphone customers," she added. "Customers who want to use their smartphone to wirelessly connect other devices — tethering — will need to choose one of T-Mobile's existing 5 GB or 10 GB Classic or Value plans, which include the Smartphone Mobile HotSpot feature at no additional charge."
Against the Curve
T-Mobile's move seems to be against the curve that AT&T and Verizon are setting. However, as the company battles for third place, such a move may not be unwise.
"T-Mobile has come to parity to Sprint in offering unlimited data. Both are bucking the trend set by nation's number one and number two carriers," said Wayne Lam, senior analyst for wireless communications at IHS iSuppli. "The motivation there is obviously to differentiate and capture heavy data users that will likely migrate from AT&T and Verizon to either Sprint or T-Mobile."
The other equation in this is whether it could convince the larger carriers to move back to unlimited data offerings.
"This is likely a short-term trend," Lam told the E-Commerce Times. "Metered data will be the predominate service plan in the future because that's where the money is for carriers. Carriers know that data is the area of growth, and voice is pretty much stopped growing — the only way to grow revenue moving forward is to charge 3G/4G in a metered manner."
Therefore, this could be seen as a somewhat risky move, but one that could draw in customers to the carrier — at least for the short term.
"T-Mobile is simply reversing position, as one of the carriers to pioneer creating throttling, rolling users' speeds back to 3G and 2G after a certain data cap," said Chris Silva, industry analyst for mobile at the Altimeter Group. "Those initial, pre-cap '4G speeds,' it's worth noting, are based on an HSPA+ network, not true 'next-generation' technology like competitors' Long Term Evolution, or LTE, networks."
Future of Unlimited
Thus the future will likely see tiered plans, most probably ones that actually encourage users to share data on numerous devices, as it means they use more, pay more and make the carriers more money. And to understand the future in this, one only needs to look to the past.
"Wireless data was not unlimited before the smartphone revolution, which started five years ago with the iPhone and then Android," said telecommunications analyst Jeff Kagan. "To start the flow, carriers created their unlimited plans to really grease the skids. And it worked."
"T-Mobile needs to shake things up. They need to attract the attention of the marketplace and increase their business," he added. "So that's why they decided to take the unlimited route. This is a great idea for them and for their customers. This will attract some customers, but it is more of a tool to save existing customers."
However, the likely outcome is that those who want unlimited will likely have to look beyond the top carriers.
"The 'truly unlimited' ploy is one initially pioneered and heavily marketed by spectrum-rich – and increasingly customer-poor — Sprint, who has been offering this at a higher price for some time now," Silva told the E-Commerce Times.
"While these new and sometimes byzantine offerings on contract from carriers promise to be 'unlimited,' pre-paid offerings from the likes of StraightTalk and Voyager Mobile offer similar plans without the hassle of contracts if users supply their own phones," Silva added. "To me, this is the real disruptor, especially since these MVNOs are simply re-selling the networks of AT&T, Verizon and others."