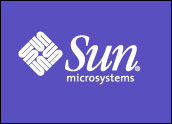 Shareholders of StorageTek have approved the sale of the company to Sun Microsystems, helping the buy clear the last major hurdle and turning attention to Sun's ability to effectively integrate the US$4 billion purchase.
More than 99 percent of shareholders who voted cast ballots in favor of the merger, despite some early grumbling when the deal was first announced it June that the per-share price of $37 cash was too low. More than three-fourths of all shareholders cast votes overall.
The two companies said trading in StorageTek shares would cease once the markets closed today. Sun Microsystems shares were up more than 2 percent in midday trading to $3.82.
Analysts say the onus is now on Sun to effectively integrate the wide range of highly regarded data storage products from Denver-based StorageTek into its own product menu, to continue to provide strong support and to convince customers of both companies to buy both servers, mainframes and storage equipment from the same vendor.
Doing that could help Sun recover some of its lost luster amid incursions into its core market space by the likes of EMC, which has made expanding its data storage dominance into related areas through software firm purchases and other moves.
Shifting Sands
Many analysts believe Sun is already putting in motion plans to phase out its own line of storage products, including the StorEdge brand and to feature the StorageTek brand across its line of storage products.
Focusing its storage business with the StorageTek brand may make sense for Sun, which has struggled in parts of the storage market with its own products. According to IDC, Sun saw sales in its hard-disk storage segment drop in 2004 by 5 percent despite overall sector growth of 4 percent.
Most observers say the success of the deal will depend in large part on how well Sun integrates the StorageTek buy. The firm has about 7,100 workers compared to 32,000 for Sun.
"Any merger, particularly in technology, lives and dies based on execution," Enderle Group Principal Analyst Rob Enderle told the E-Commerce Times.
The plan behind the merger — to have enterprises buy servers and storage devices that work together from a single vendor — makes sense, he added, but that is often the case heading into major acquisitions.
"The question is how well that plan gets executed," he added.
New Markets Eyes
If it does go well, StorageTek could help provide a significant boost for Sun's bottom line. The smaller company has been consistently profitable, turning in net earnings of $191 million last year on $2.2 billion in sales, while Sun had a loss of $388 million on sales of more than $11 bilion.
The buy may open up new business areas for Sun at a key time as well. Earlier this week, StorageTek announced a partnership with consulting firm Deloitte to help companies put systems in place to aid compliance with regulatory requirements.
Analysts say the rise of data-focused regulations, such as Sarbanes-Oxley, has created huge opportunities for data storage firms that can help enterprises track, store and recall data and to put both systems and policies in place to ensure compliance.