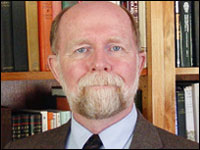 Among Dell's latest new business client solutions and technologies are
Latitude Z — an ultra-thin (less than an inch thick) 16-inch laptop targeting impression makers such as entrepreneurs, attorneys, creative professionals, salespeople and higher education faculty;

, the Web, contacts, attachments and calendars at minimal cost to battery life; and

Precision T1500 — a workstation designed specifically for (and certified by) AutoCAD graphics solutions.
To fully understand what Dell has accomplished with the Latitude Z and its other new business client offerings, it helps to remember where the company's desktop and notebook solutions began. For years, Dell emphasized substance and notably aggressive pricing over style, delivering products with solid features and conventional design elements at costs designed to appeal to its core business customers.
This strategy, driven in large part by the company's remarkably efficient supply chain practices, helped solidify Dell's position as an enterprise player. However, supply chains are not rocket science, and the company has sometimes struggled to differentiate itself and its products in an increasingly competitive client market. Those issues have been particularly acute during the past 24 months, when the economic meltdown inspired a long pause in enterprise IT spending.
Thinking Outside the Comfort Zone
While some might respond to such challenges by slowing or even halting new efforts and innovations, Dell has moved forward steadily in reinventing its business client solutions. The company's Vostro line was designed to help it penetrate the SMB market more effectively, and last year's introduction of a fully refreshed Latitude family (including spiffy color choices in the full featured E6000 and ultra-mobile E4000 product lines) demonstrated Dell's willingness to think and execute well beyond its traditional comfort zone.
The Latitude Z takes that unconventional spirit several steps further with a thin, elegant design likely to inspire jaw-dropping responses wherever Windows is a common OS currency. The 1600×900 high-def WLED (white light emitting diode) display is a stunner, and I was also taken with the handy new EdgeTouch interface.
Though pretty, the Latitude Z also features some innovative technological bells and whistles, including wireless docking and inductive charging capabilities.
In addition, Latitude ON, a feature Dell began publicly discussing over a year ago, comes standard issue on the Latitude Z (and as a $199 option on Latitude E4200/4300 machines). Built on an ARM co-processor that runs a highly customized variant of Linux, this feature allows "Z" (and willing E4200/4300) owners to stay connected to email and use basic Web features without booting the entire system while minimally impacting the battery.
How minimal? Dell estimates that with an upgraded battery, clients using Latitude ON can expect to enjoy up to two days of notebook use between charges.
For Movers and Shakers
Latitude Z and Latitude ON are certainly not for everyone. In fact, the former's $1,999 base price tag is likely to be a tough sell at a time when $1,000 seems to represent the ceiling for what most people will spend on a notebook. However, for Windows-using movers and shakers, the Latitude Z may offer a solution with enough looks, power and features to silence (or at least briefly hush) Macbook Pro acolytes.
In addition, with Latitude ON, Dell is providing customers the means to use notebooks in ways that are analogous to smartphones — a benefit many business professionals should find highly attractive.
Similarly, the new Dell Precision T1500 is not for everyone but is likely to appeal to the host of companies that depend on AutoCAD graphics solutions but are tired of a) paying through the nose for workstations with more performance then they really want, or b) working with conventional desktops that offer less power than they actually need.
In essence, the T1500 offers businesses appropriate levels of AutoCAD performance at a highly competitive price. If the T1500 finds the success I expect, then I would not be surprised to see Dell introduce other application-optimized workstation solutions. In fact, I'd be surprised if it failed to do so.
Powerful and Stylish
Overall, these new solutions indicate an essential sea change in Dell's attitude toward its most traditional business products and markets. For years, the company was defined by its ability to cut basic PC prices to the bone, but these new offerings reflect the more complex reality of today's business client computing, where one-size-fits-all solutions are oxymoronic.
With products like the Latitude Z, Latitude ON and Precision T1500 in its lineup, it is clear that Dell intends to develop and deliver flexible, powerful and stylish solutions for businesses' existing and emerging computing needs.
---
E-Commerce Times columnist
Charles King
is principal analyst for
Pund-IT
, an IT industry consultancy that focuses on how business technology evolution affects vendors, their customers, and the marketplace.
---