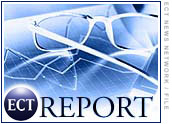 Multi-channel retailers were leaders in e-commerce growth in the latest holiday season, but a new study reveals significant opportunity gaps remain for these merchants.
The first Evolution of the Multi-Channel Consumer (EMC2) study released yesterday was conducted by Inc., the e-tailing group, Fry and ComScore. It demonstrates the importance of delivering a consistent experience across channels.
Thirty-four percent of respondents reported that they frequently shop at Web sites first before buying in a store. Not surprisingly, search engines are reported as the typical starting point of the shopping experience for 46 percent of consumers.
Seamless Experience
"The degree to which shoppers now turn immediately to the Web underscores the critical role of retail site design in attracting and engaging the multi-channel consumer," David Fry, president and founder of Fry, said. "At the same time, retailers will increasingly find it worthwhile to focus offline media investments to generate consumer awareness of and interest in online storefronts."
Once consumers have initiated a shopping trip online, they nearly unanimously expect that retailers will conveniently support the continuation of the purchase process throughout other channels. In fact, 97 percent of consumers expect a seamless shopping experience across online and offline channels.
However, that isn't always happening, according to Craig Stevenson, worldwide marketing manager for IBM Websphere Commerce. Stevenson told the E-Commerce Times that often customers will educate themselves online only to walk into a bricks-and-mortar store and find a sales person who is less informed than they are.
"Customers get upset when they walk into a store and know more about the products than the sales associate," Stevenson said. "Retailers are beginning to realize that instead of just calling themselves multi-channel retailers, they really need to become integrated multi-channel retailers in order to offer a seamless experience across the different channels."
In-Store Pick Up
An increasingly visible example of channel integration, offered by leading retailers including Best Buy, Circuit City, Sears and Lowe's, is the ability to purchase a product through a retailer's online storefront and pick up that product at an offline store location.
While relatively few online merchants currently offer this option, 36 percent of online shoppers report they have used in-store pick-up, according to the EMC2 study. Eighty-one percent found the in-store pickup experience to be good or excellent. Study authors said an opportunity exists to offer and improve in-store pick up service.
"Today's time-starved consumer demands a convenient and consistent multi-channel experience. Options such as in-store pickup and return are widely appreciated, but retailers must ensure that store associates deliver consistently great service where online stores leave off," said Lauren Freedman, president and founder of the e-tailing group, inc.
"Those that don't meet this challenge risk squandering the precious time that multi-channel shoppers spend in stores, and likely reduce the chance of a follow-up visit," Freedman said.
In-Store Kiosks
When asked about usage of in-store kiosks and shopping computers, 36 percent of EMC2 respondents reported having used such systems. The most popular uses of kiosks included checking product availability/location (74 percent), listening to music (73 percent), getting product/category information (68 percent) and searching for gifts (68 percent), and most users reported a positive experience with these applications.
"We will see more kiosks in the future," Stevenson said. "Consumers are so used to using the Internet that when they go into the store they don't want to talk to the sales associate."
Differing Shopping Styles
The EMC2 study revealed significant differences across product categories in shopping styles, motivations and experiences. For example, 35 percent of shoppers look to retailers for ideas and suggestions when shopping for gifts, while only 10 percent want such assistance when buying computers.
Separately, the appeal of buying online and picking up in-store is much greater for some products than others; for example, consumers were three times more likely to report that they prefer to buy Home Electronics online and pick up the product in-store compared to Books, Music & Videos.
"It's no secret that online shopping behavior differs dramatically by product category, and we've now charted a similarly large degree of variation in how consumers shop different products across channels," Dan Hess, ComScore Networks senior vice president of industry analysis, said.
"Retailers have an opportunity to further accelerate the growth rates we've seen in e-commerce through multi-channel strategies tuned to the unique profile of each product category and consumer segment," Hess said.