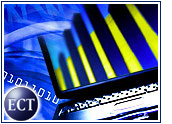 The typical Internet user might not be as young as one might think, according to a report released Monday by Gartner Group.
The average American who logs on is 41 years old with an average income of $65,000 (US$), married with 2.81 children and uses a PC at work. Gartner found that men and women are represented equally on the Web.
"The results are startling in that the hype around the Internet is that it's male dominated and younger oriented," Ann Marshman, vice president for Gartner's e-Business Services, told the E-Commerce Times.
Veterans' Association
Gartner found that when it comes to making online purchases, a user's experience matters more than age. Seventy percent of all Web users started using the Internet in 1998 or earlier.
"Instead of being concerned with the age of a person making a purchase on the Internet, retailers should focus on the Internet expertise of the user," Marshman said.
"Internet users with more than three years' Internet experience are twice as likely to have purchased online than Internet users with a year's experience," Marshman added. "This is good news for e-commerce as e-consumers' experience will only increase over time."
Toss Your Demographics
According to Marshman, heavy online shoppers also have a high propensity to pay bills online, bid at auction sites or transfer banking account funds online.
"Individuals with high Internet use in these areas see the Internet as a central tool in their lifestyle," Marshman reported. "Demographics aren't an indicator."
The report did find that Internet users are more likely to reside in coastal areas, such as the Pacific and New England regions.
Different Factors Drive PC Purchasing
Although income and the presence of children in the household drive PC ownership, these same factors do not necessarily make for active Internet shoppers.
"PCs are bought as informational or educational tools, not because folks in a household want to shop online," Marshman said. "The Internet becomes a great equalizer. Income goes away as an indicator as to who will buy online."
Growth Above All
Marshman also recommends that Internet retailers prepare to support consumer Internet access through three primary digital devices: the PC, cell phone and television.
Today, 127 million U.S. adults use the Internet, up from 108 million in 1998. Eighty-six million U.S. adults shop on the Internet, and 58 million users bought something online within the past three months.
Gartner has estimated that this year's online holiday revenues will reach $19.5 billion worldwide, an 85 percent increase over last year.