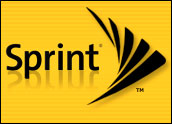 Sprint Nextel on Wednesday reported higher profits in Q4, crediting the gains in part to recent acquisitions of former affiliates, including Nextel Partners.
The Reston, Va.-based company earned US$261 million, or 9 cents per share, up from $197 million, or 7 cents per share, a year earlier. Sales were $10.4 billion, up 6.7 percent from the year-ago period, beating analysts' consensus forecast.
Sprint gained 742,000 customers in its subscription-based wireless business, though many of them came in via third parties or as participants in Sprint's prepaid Boost service. However, it lost 306,000 post-paid wireless customers. [*correction]
No. 3 in Subscriptions
Sprint Nextel shares were up nearly 6 percent in mid-morning trading, to $19.55.
Its two main rivals, Verizon and AT&T, have gained customers at its expense. Recently, both carriers said they added more than 2 million wireless customers in the fourth quarter.
At the end of 2006, Sprint reported 53.1 million customers, falling behind Cingular (then the market leader but since folded into the AT&T brand) at 61 million, and Verizon Wireless with 59.1 million customers.
Turning the Tide
Sprint Nextel has invested in new marketing campaigns, has struck deals with handset makers to get more fashionable phones into the pipeline, and has upgraded its network substantially, all in an effort to keep subscribers from leaving, CEO Gary Forsee said in a conference call.
"We have much work to do," Forsee added, explaining that the customer churn rate — the pace at which customers left — was 2.3 percent for the fourth quarter but could fall below 2 percent by the end of the year.
Another issue for Sprint: revenue per customer. It has fallen 4.6 percent to $60, which is attributed in part to an increase in prepaid wireless customers who generally spend less than those on long-term subscription plans.
Sprint plans to boost revenue from data services such as text messaging, which was up 66 percent in the quarter.
Rosier Outlook
Sprint did not veer from its earlier 2007 outlook, saying that projected annual sales could be as high as $42 billion. In addition, the firm is planning to cut around 5,000 workers in a cost-reduction move.
"In the fourth quarter, we increased funding of business operations and network investments," Forsee said. "We are seeing early returns from these investments."
VoIP (Voice over Internet Protocol) services were another bright spot, with long distance revenues up 32 percent year-over year.
"We have established a framework to bolster our business operations and drive future growth and profitability," Forsee added.
Takeover Target?
Sprint Nextel, which was formed through a $35 billion merger late in 2005, may become an acquisition candidate. The most likely suitor would be a cable company that wants to use the carrier as part of an expanded bundle of services — for instance, the so-called four-way play that includes cable TV, IP calling, high-speed Internet access and wireless phone service.
Such a deal is not likely, as "all of the carriers are still re-defining themselves after the spate of mergers," telecom analyst Jeff Kagan told the E-Commerce Times. "The next phase of competition, when the telephone giants go head-to-head with the cable giants, will be the one to watch."
In the meantime, the defection of customers to Cingular and Verizon is the most pressing concern for Sprint to address, said UBS analyst John Hodulik.
"Sprint may continue to lose postpaid share to the benefit of the other major domestic carriers. That, in turn, will make it harder to drive profitability and make it more important that Sprint grow its wireless data business and continue to seek out more lucrative business customers," Hodulik told the E-Commerce Times.
---
*Editor's note:
The original published version of this article stated that Sprint lost 306,000 customers during the quarter, mostly in the landline and post-paid wireless areas. In fact, the 306,000 loss was on post-paid wireless subscribers only, according to Sprint Nextel. We regret the error.
---