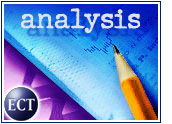 According to venture capital research firm VentureOne, there was not a single venture-backed e-commerce initial public offering (IPO) in the last three quarters of 2000.
So, can the market for e-commerce IPOs possibly can get any worse? Worse than zero?
Two words. Oh yes.
Indeed, the e-commerce IPO shutout could continue well into 2001, turning the boom times of 1999 into memories even more distant.
"It's doubtful there will be a quarter like [the fourth quarter of 1999] for a very long time," Venture One director of research John R. Gabbert told the E-Commerce Times. "The IPO market tends to be cyclical, so the downturn we're seeing at the moment won't last forever. However, it looks like we're going into a dip and may stay there for a year or longer."
Half Full
The news is a little brighter on the venture capital side. Funding remains difficult to procure amid investor skepticism, but some e-commerce companies are finding ways to get at the dollars.
"There's a myth that venture investors will unequivocally ignore 'unfashionable' areas, and that e-commerce is currently one of them," said Gabbert. "The reality: While investment has dropped, it hasn't disappeared altogether."
However, other Internet-related businesses, such as infrastructure companies, are already seeing more venture capital money and a better reception in the public equity market than e-commerce.
IPO Calendar Blank
The dearth of e-commerce IPOs recorded by VentureOne is even more dramatic when measured against the previous year. In 1999, VentureOne tracked 19 e-commerce IPOs — 11 in the fourth quarter alone.
Other Internet-related areas also saw IPOs decline in 2000, but in no sector was the drop as dramatic as in e-commerce. In fact, the number of Internet infrastructure IPOs increased from 16 in 1999 to 19 in 2000.
Perhaps more significantly, the dollars raised in the Internet infrastructure category nearly doubled in the past year, rising to US$3.1 billion in 2000 from $1.6 billion in 1999. During the same period, investment in e-commerce IPOs sank to $569.3 million from $1.84 billion.
"There's a perception among investors that the markets won't support more than a few large e-commerce players," Gabbert said.
Thinking Twice
Gabbert said that with even relatively strong e-commerce companies like Amazon.com seeing their valuations plunge, "it's not unreasonable for less established e-commerce companies to be thinking twice about filing for an IPO, given how difficult the climate is."
Many who filed to go public last year have since taken their applications off the shelf. For example, Mercata.com, an e-tail site backed by Microsoft co-founder Paul Allen, withdrew its IPO earlier this month and said it would cease operations altogether. Carsdirect.com and PetSmart.com, while still in business, both scrapped their IPO plans in December because of an unfriendly market.
Gabbert did point out that e-commerce was not the only Internet sectorto suffer from investor reluctance in the fourth quarter of 2000.
"A lot of the deals we're losing are in the Internet consumer products and business services," said Gabbert. "I don't think that's going to be a sector we'll see a resurgence in anytime soon."
Panning for Gold
The other big source of funding for Internet companies — venture capital — has also shrunk for many e-commerce companies. According to reports released in November, VC funding slowed in the third quarter of 2000, as financial backers struggled to shore up their existing investments instead of pouring money into new ventures.
However, some e-commerce companies are managing to get financing.
"We've actually continued to fund some of our existing companies with follow-on investments," said Michelle Strykowski, a spokesperson for Internet Capital Group Inc. (Nasdaq: ICGE), which invests in Internet companies. "There's still quite a bit of activity."
In December, Internet Capital teamed with European insurers Munich Re and Swiss Re, as well as technology consultant Accenture, to launch an Internet-based reinsurance exchange called Inreon.
During the fourth quarter, Internet Capital also provided an additional $8 million in funding to USgift Corp., an ICG partner that provides wholesale distribution services to companies in the gift, garden and home accessories industries.
Not Dead Yet
"There were 17 deals in e-commerce in the third quarter," Gabbert said, "and while we don't have complete fourth-quarter data available, it appears there were at least half that many. While that may not seem like encouraging news, it does show that there is still some activity in this area."
Internet Capital has had its own problems, however. The company, which has seen its stock price fall along with those of others in the business, is cutting back on the number of companies it funds and concentrating on those with the greatest potential for profit.
Internet incubator CMGI (Nasdaq: CMGI) is also running out of steam. On Monday, the company said it will miss its financial targets for the quarter ending this month because of "market dynamics" affecting several of the companies it funds. The company is in the process of streamlining its operations.
Some See Funding
Still, CMGI-backed Vcommerce Corp., which provides services to e-commerce companies, recently announced a $21 million round of financing from investors including American Express, Inktomi and PaineWebber.
Ubid.com, another CMGI company, is on track to be a category leader, according to many observers. The online auctioneer saw strong growth during the past holiday season, as revenue rose more than 60 percent from a year earlier.
Ultimately, while e-commerce as a whole may continue to hold a vigil for IPO and VC investment, not everybody within the industry will lose sleep over it. Some e-commerce entrepreneurs actually prefer to avoid venture capital, saying they would rather run their businesses on a shoestring than have to answer to investors.
The rest, however, will have a fight on their hands to keep the zeroes off the e-commerce scoreboard in 2001.