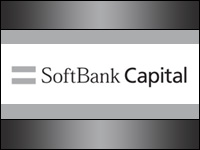 SoftBank is considering a bid for T-Mobile USA, according to a new batch of rumors circulating in the press. Softbank shares were down 3.2 percent on Monday by the close of trading in Tokyo.
SoftBank acquired Sprint, the third-largest U.S. mobile phone carrier, earlier this year, and now may be studying antitrust concerns prior to bidding for T-Mobile, the fourth largest carrier in the United States, according to The Wall Street Journal.
SoftBank, which owns more than 1,000 Internet businesses, has announced big plans for Sprint. It intends to spend some US$16 billion on the carrier over the next two years in an effort to build out a faster U.S. network that can better compete with Verizon and AT&T.
Not Without Scrutiny
Regulators two years ago nixed AT&T's efforts to buy T-Mobile, but this go-round could be different. There likely will be significant hurdles for SoftBank to clear, but regulators might not set them quite so high.
"It won't go without scrutiny," Carrie MacGillivray, program vice president on IDC's mobility team, told the E-Commerce Times. "However, this is a much different case."
Had AT&T acquired T-Mobile two years ago, that would have created a duopoly with Verizon, she said.
"With Sprint and T-Mobile as partners, that could create a very different situation," MacGillivray added. "It could instead result in much more competition within the market as it creates a third big power in the mobile phone space. This merger could create a stronger third place."
Stiff Resistance
Sprint and T-Mobile recently have made significant strides in improving their competitive positions.
"U.S. government clearance of a union between the No. 3 and No. 4 wireless carriers is possible," said Jeffrey S. Silva, senior policy director for telecommunications, media and technology at Medley Global Advisors.
"As a strictly antitrust matter, my sense is a Sprint/T-Mobile merger at this time could face stiff resistance from the Justice Department and Federal Communications Commission," he told the E-Commerce Times.
"Both Sprint and T-Mobile have improved their positions through smaller transactions, and each will have the opportunity to acquire additional spectrum via upcoming auctions and/or smaller deals," said Silva.
"The Obama administration, which previously stated a preference for four national carriers in its suit to block the AT&T/T-Mobile merger, may prefer to see how these developments play out a bit for Sprint and T-Mobile," he suggested. "This may be a matter of timing. If Sprint and T-Mobile show signs of sustained struggle down the road, the calculus for government approval of a Sprint/T-Mobile deal could change."
One other stumbling block could be that SoftBank is a foreign company, based in Japan. That didn't prevent it from taking control of Sprint, but this time around there could be other pros and cons to consider.
Also, "there could be some confusion with consumers," said MacGillivray.
"There are so many brands associated with the carrier, including prepaid brands. In addition T-Mobile is already folding MetroPCS into its bigger T-Mobile brand," she noted. "If approved over the next year or two, there will be some brand confusion."