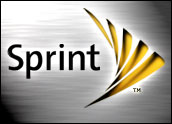 Sprint Nextel confirmed on Thursday that it was in talks with Softbank of Japan, giving credence to rumors circulating in the press. The deal would likely give Sprint a boost and help the struggling company finance its ongoing turnaround efforts. Sprint is currently the third largest mobile carrier in the U.S. after AT&T and Verizon.
Softbank may take a 75 percent stake in Sprint, and the deal could open the door for its potential acquisition of Clearwire, a wireless services provider in which Sprint currently owns a significant share.
Sprint "is currently engaged in discussions with Softbank regarding a potential substantial investment by Softbank in Sprint," said Sprint spokesperson Roni M. Singleton.
"Although there can be no assurances that these discussions will result in any transaction or on what terms any transaction may occur, such a transaction could involve a change of control of Sprint," she told the E-Commerce Times. "Sprint does not intend to comment further unless and until an agreement is reached."
Softbank declined to comment for this story, noting that the reports are based on speculation.
Clearing the Way
Sprint has already committed billions of dollars toward revamping and updating its infrastructure, and this includes its LTE rollout into 15 markets. But these efforts still trail Verizon, which has rolled out its own service in about 400 markets, while AT&T has just over 50.
Sprint has looked to expand its offerings to more than 100 cities, but the costly upgrades haven't brought new customers. The carrier has continued to lose money every year since 2007.
Softbank could see this as an opportunity.
"Sprint has gotten beaten up on customer satisfaction and it has seen a constant exodus of customers," said Chris Silva, industry analyst at the Altimeter Group. "However, bandwidth is something they have."
Sprint also offers true unlimited plans for its customers, he added.
"This could be good to keep them in the game," Silva told the E-Commerce Times. "Any extra investment in Sprint is going to let them take some gambles."
This could also be a gamble for Softbank, but one that could very well pay off.
"Softbank sees Sprint as their doorway into the United States wireless market," said telecommunications analyst Jeff Kagan.
Sprinting Past the Problems
Sprint would come with a lot of baggage, though, and Softbank would face some serious challenges.
"Sprint has been wrestling with problems that have kept it down for many years," Kagan pointed out. "The problem with Sprint is not the industry. Just look at AT&T and Verizon who are two successful competitors. The question is what happened at Sprint?"
While Sprint CEO Dan Hesse, who was essentially brought in to save the company, has done what he could to stabilize it, Sprint hasn't exactly seen growth. Softbank could be looking past the company's current problems and issues, though, to the prospect of competing in the U.S. mobile phone market.
"Softbank could give Sprint deep pockets to expand and improve, but that's not all it will take," Kagan told the E-Commerce Times. "It will also take a new vision from Sprint. Does that comes from the CEO or the board or both?"
Spectrum for Growth
Sprint is one carrier that doesn't have a spectrum crisis on its hands, if only because it suffered an exodus of unhappy customers. In the short term, that could be its greatest asset.
There's another card it could play, however, as many wireless customers are clearly fed up with increasingly expensive plans.
"Users are gravitating to prepaid options, and that is saying that it doesn't need to be a triple-digit phone bill," said Silva.
Sprint could thus take some of its spectrum and rebrand it, and cash in on that prepaid market, thus pushing all the carriers — including AT&T and Verizon — to look at pricing, Silva told the E-Commerce Times.
Still, it's not clear why Sprint hasn't been able to turn things around on its own, and it's questionable whether Softbank's investment could make enough difference to spark dramatic change.
"It could," said Kagan, "but there are so many questions before we could decide one way or another. Every company has problems. Winners keep on plugging away and become very successful. Why hasn't Sprint?"