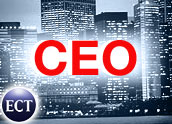 Broadcom today announced that its Board of Directors has named Scott A. McGregor as president and chief executive officer, effective January 3, 2005.
McGregor, 48, will succeed current President and CEO Alan E. "Lanny" Ross, who will retire upon McGregor's arrival.
Last month, McGregor announced his departure from the Philips Semiconductors division of Netherlands-based Royal Philips Electronics, where he has been president and CEO since September 2001.
His resignation from Philips is effective at the end of this year. When he becomes CEO fo Broadcom in January, McGregor will also be appointed to the Broadcom Board of Directors.
"Scott is the ideal CEO for Broadcom at this point in its growth," Ross said.
Ross continued: "He has an excellent understanding of our technologies and end markets, and he knows how to identify future promising emerging markets and profitably grow a business. In his leadership role at Philips, he has unique experience in successfully managing a multi-billion dollar global semiconductor enterprise focused on communications applications for products in the home, in businesses, and in mobile settings. And his extensive background in software and in entrepreneurial companies will be a great asset for Broadcom at this stage of its development."
'Ease of Use'
Dr. Henry Samueli, Broadcom's chairman, co-founder and chief technical officer, said, "We are extremely pleased to have Scott join Broadcom as our new CEO and lead us to the next level of growth."
Samueli continued: "Scott has a keen grasp of communications technologies and how to effectively bring them to market. He has an industry reputation for driving the mantra of 'ease of use' — that is, a strong belief that very complex communications technology must be harnessed in ways that make end-user devices and equipment easy to use, practical, cost effective, scalable and useful — for both consumer and business markets. The combination of Scott's entrepreneurial background, software and semiconductor expertise, and leadership experience in a large enterprise provides a perfect fit with Broadcom's entrepreneurial culture and is ideally suited to our growth ambitions."
At Philips, McGregor oversees one of the world's largest semiconductor suppliers, with more than 30,000 employees and nearly US$6 billion in sales last year.
He joined the Philips Semiconductors group in February 1998 as head of its Emerging Business unit, leading it to profitability and nearly $1 billion in sales before being named president and CEO of Philips Semiconductors in September 2001. The Emerging Business unit served as an incubator where new and promising technologies and products were developed.
Other Background
Prior to Philips, McGregor held senior management positions at the Xerox Palo Alto Research Center, where he was involved in designing software for the first personal computers employing graphical user interfaces, and at Microsoft, where he was the architect and development team leader of the original version of Microsoft Windows.
Additionally, he served in senior positions at Digital Equipment Corp. (now part of Hewlett-Packard), where he led the UNIX workstation software group and was one of the architects of the X Window System, and the Santa Cruz Operation (SCO), a provider of network computing solutions, where he helped pioneer open software standards.
"The chance to join Broadcom in January as chief executive at this stage in its growth and development is the opportunity of a lifetime," McGregor said.
McGregor holds a bachelor's degree in psychology and a master's degree in computer science and computer engineering from Stanford University.
Ross, a veteran of 45 years in the semiconductor industry, joined the Broadcom Board of Directors in 1995 and became full-time chief operating officer of the company in the fall of 2002. He was named president and CEO in January 2003, when former CEO and co-founder Dr. Henry T. Nicholas III stepped down. At that time, Ross indicated that he would remain as CEO only until a new permanent chief executive was selected and in place.
Ross To Remain on Board
Ross will remain a member of the Broadcom Board of Directors after retiring from the CEO position.
"Lanny has done an exceptional job over the last two years overseeing Broadcom's return to profitability, guiding the company to record revenue levels, and positioning us very well for future opportunities under Scott's stewardship," Samueli said. "Our shareholders, our employees and our customers are all grateful to him for his tremendous leadership. We look forward to his continuing contributions as a member of the Board."
Samueli will remain a full-time employee and director of Broadcom, continuing in his role as chairman of the Board and chief technical officer.
Irvine, California-headquartered Broadcom is a provider of highly integrated semiconductor solutions that enable broadband communications and networking of voice, video and data services.