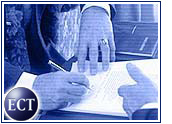 Further tightening its hold on the online travel market, Sabre Holdings Corporation (Nasdaq: TSG) announced Monday that it will acquire GetThere, Inc. (Nasdaq: GTHR) in a deal worth $757 million (US$). Under the terms of the deal, GetThere will be combined with the Sabre Business Travel Solutions (BTS) unit to create an online travel platform for corporations and suppliers. The new Sabre company will operate under the GetThere name and will be based in Menlo Park, California, where GetThere is currently headquartered.
Current GetThere chairman, president and CEO Gadi Maier will be president of the combined organization. Maier will report to William J. Hannigan, who holds the same title at Sabre.
e-Travel Boom
The online travel business is soaring, as Web-based sales in leisure and unmanaged business travel are expected to reach $28 billion in 2005, according to Jupiter Communications. In 1999, travel sales totaled $6.5 billion, tripling the previous year's numbers and amounting to 4.5 percent of total U.S. sales.
Sabre's acquisition of GetThere is part of an increasing trend of consolidation in the travel industry, which was one of the first to exploit the Internet as a viable business channel. In March, Sabre's Travelocity.com completed a $644.9 million merger with Preview Travel.
In late 1999, Priceline.com, Travelocity.com and Preview Travel created a marketing alliance to compete with Microsoft spinoff Expedia, one of the most heavily visited sites on the Web.
Still, despite the flurry of activity, growth in the online travel sector is expected to taper off by 2005. While growth is expected to be at 69 percent this year, only 13 percent growth is predicted over the next five years.
Sabre's Buying Frenzy
As part of what Sabre terms its "strategy to be the premier electronic travel marketing and distribution company," the Fort Worth, Texas-based firm most recently acquired Gradient Solutions, Ltd., a Dublin, Ireland-based technology company serving the global travel marketplace. In June, Sabre acquired 51 percent of Dillon Communications Systems, an electronic travel distributor based in Germany.
Under the terms of Monday's agreement — which was unanimously approved by GetThere's board of directors — the transaction will include a tender offer that is expected to begin the week of September 4th. Subject to regulatory clearance and customary closing conditions, the deal is set to close in the fourth quarter of 2000.
The acquisition of GetThere will bring together a client base representing an estimated $28 billion in travel and entertainment spending. Customers include Boeing, Chevron, Cisco Systems, Citicorp, Dell, General Electric and others.