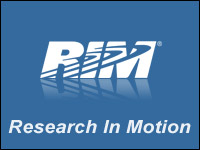 BlackBerry maker Research In Motion has purchased Cellmania, whose products drive mobile ecosystems for mobile operators, infrastructure providers and content operators.
"Cellmania has joined RIM and is bringing their expertise in application storefront development to the BlackBerry platform," Marisa Conway, of RIM's public relations agency Brodeur Partners, told the E-Commerce Times.
She declined to discuss the purchase further.
Taking a Rimshot at Redemption
RIM is losing out to the iPhone and Android mobile phones in the battle for the smartphone market. Gartner's figures show RIM retained fourth place in the worldwide mobile device market in Q2 2010 after Nokia, Samsung and LG.
However, RIM's numbers are falling, and its recently launched Torch smartphone met a tepid response. Gartner predicted it would prevent BlackBerry loyalists from defecting to other platforms but would not attract many new users.
This could partly be because the Torch is pretty much a "me-too" device — it offers few features that stand out in the increasingly crowded smartphone field, a its display resolution and processor prowess lag behind the market's most cutting-edge devices.
Another reason could be that RIM doesn't offer enough software in its application storefront, App World.
"It's pretty well known that it's difficult for consumers to purchase apps on RIM devices," Peter Farago, vice president for marketing at Flurry, told the E-Commerce Times. "Apple's App Store helps differentiate iPhones and push hardware sales," he added. "Content is the differentiator, but hardware's where you make the real money."
Buying Cellmania seems to be RIM's approach to resolving the problems its app store faces.
"The Cellmania purchase will not only strengthen RIM's ability to bring more apps to the market faster, but will also improve RIM customers' user experience in the BlackBerry App World," said Harry Wang, a research director at Parks Associates.
"I think RIM realizes that having excellent hardware is only half the battle in selling a smartphone," Allen Nogee, a principal analyst at In-Stat, told the E-Commerce Times. "A second large part is related to applications and making these applications approachable."
RIM's application store is "rather limited in its approach," Nogee pointed out. "Cellmania has experience in making the app store experience more integrated with the phone and adding content as well."
What Cellmania Brings to the Table
Cellmania's offerings include its mobile subscriber experience (MSX) technologies. These let operators and handset manufacturers control device owners' home screens.
MSX lets operators and device manufacturers change plans and associated user interfaces over the air; provide device owners personalized data feeds and, probably most importantly, opens the door to carrying ads through an opt-in context-sensitive advertising feature.
Mobile ads are big business, and the ability to carry these ads may prove a winner for RIM, if it can get buy-in from corporate customers.
Cellmania also lets third-party developers sell their apps through its mFinder portfolio, and this might give a boost to RIM's app market.
"I think we'll see improvement on both the consumer and enterprise sides of the business, particularly on aspects like user experience and app developer support," Parks Associates' Wang told the E-Commerce Times. "RIM is likely to strengthen its own app development efforts with the Cellmania acquisition."
Expanding the Business
With the Cellmania purchase, RIM might also be looking to expand into related fields of business. Cellmania's mFinder solution provides mobile app infrastructure on either a licensed or hosted basis to carriers. Customers include AT&T, Sprint, Orange, SingTel, Telefonica, T-Mobile, Virgin Mobile and Boost Mobile.
Cellmania claims to have "the world's largest repository of mobile content." This consists of more than 200,000 items running across over 200 handsets in above 100 countries. They are available in more than 55 languages, Cellmania says. The content is available in various media types, including ringtones, Java content, browseable content and video files.
"Today, you have app stores at all levels, offered by the device maker, by the OS maker, run by the operator or just open to everyone," In-Stat's Nogee pointed out. "RIM likely wants to open the scope of its application store and have the ability to service more needs with the BlackBerry platform."
Or perhaps RIM might be looking to provide carriers and its enterprise customers with mobile app platforms.
"RIM has grown its name as a strong partner to mobile carriers," Parks Associates' Wang declared. "Cellmania's infrastructure and white-label app store platform fits in well with its corporate strategy."