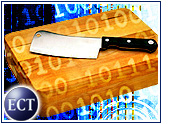 Despite computer makers' best efforts to entice business andconsumer spenders with sleek new hardware, upgraded operatingsystems and bundled software packages, growth forecasts for theworldwide PC market have been slashed again, according toresearch firm IDC's most recent study.
IDC cut its worldwide PC buying forecast for consumer and businesssectors for the remainder of 2002 to a meager 1.1 percent, down fromthe company's original 4.7 percent forecast earlier this year. The newgrowth rate equates to a total forecast of 135.5 million shipments in 2002.
The firm also predicted an 8.4 percent growth rate for 2003, for a total of147 million shipments, but even that relatively positive forecast was downfrom IDC's initial 11.1 percent growth prediction.
Big Biz Slow To Buy
The Framingham, Massachusetts-based firm blamed the reduced forecastson continuing reluctance by mid-size and large businesses to invest heavilyin new PCs, particularly in the United States and Europe.
The firm noted that consumer and small business spending has continuedto float the fragile market. But even in that segment, which IDC said accountsfor nearly one-third of the overall market, enthusiasm for new computers isweakening.
"Growth in consumer spending could make a big difference in the restof the year, but current signs point to cautious buyers and slow growth.We don't expect to see a significant recovery until both consumer andbusiness demand pick up, and we may reach the middle of next yearbefore that happens," said Loren Loverde, director of IDC's WorldwideQuarterly PC Tracker.
The new figures compare with PC growth rates in the United Statesof 21.8 percent in 1999 and 6.9 percent in 2000. Conversely, theindustry took its toughest hit in the United States last yearas the market shrank 11.4 percent.
This year, according to IDC, the United States will see 0.5 percent growthacross all PC segments, with the consumer segment growing by 1.2 percentand the commercial sector by 0.1 percent.
Weak Holiday Spending
"Consumer spending is the most volatile of all the segments," RogerKay, director of client computing at IDC, told the E-Commerce Times."Consumer demand is like smoke: It can blow away at the least wind."
Kay noted that while seasonal holiday PC spending in 2002 is set toexperience "double-digit growth" compared with the first half of thisyear, that increase will be offset by "very poor performance before that."
The fading hope that holiday spending could boost PC revenue wasechoed by others.
"I don't see a big Christmastime boom," Forrester research directorCarl Howe told the E-Commerce Times. He added that Forrester's PCforecasts for the remainder of 2002 are for flat to slight growth, and thatat the moment, "there's not enough compelling stuff out there" to enticeconsumers to make a purchase.
However, he said, he believes consumer electronics products andperipherals stand a better chance to perform well in the holidayseason as consumers shop for devices that can add value andenhance their PC experience.
Worldwide Recovery Slow
Western Europe suffered a similar PC market slump in both commercialand consumer sectors during the first half of this year, though IDC haspredicted a gradual recovery in the corporate space by the end of 2002.
PC sales in Japan have been at anticipated levels, while countries in theAsia-Pacific region are expected to see continued growth. The reporthighlighted sales in China, Australia and India, which are expectedto push the region's growth rate to 10 percent by the close of this year.