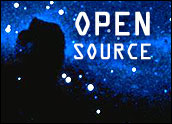 Red Hat, Inc. announced moves into the European Linux market this week. The Durham, North Carolina-based Linux vendor will work out of offices in London and Stuttgart, providing products and support.
The new European organization, functioning as a wholly owned Red Hat subsidiary, will expand upon the company's current distribution, engineering and service partnerships in Europe. Additionally, Red Hat has named Colin Tenwick to be vice president for Red Hat Europe, Middle East and Africa.
Red Hat Free Europe
According to company spokesperson Melissa London, in an interview with E-Commerce Times, "this is the foray into the European market for Red Hat." "Fast-growing enterprise businesses in Europe want localized Linux solution and service providers" said Tenwick, a former vice president and general manager of Sybase (Nasdaq: SYBS) Europe.
"We've offered 24×7 support in North America, but we were unable to do that elsewhere because of issues with phone numbers calling in, language barriers and so forth," stated London. "This allows us to bring our on-site consulting services and those kinds of things that we have unveiled in the North America worldwide. That's really the kind of thrust of what we're trying to do here."
Red Hat Worldwide
Specific information regarding Red Hat's moves into the Middle East or Africa was not immediately available, but Linux is being adopted more widely on an international basis. Last week, Penguin Computing — a provider of Linux-based hardware solutions — announced the extension of support in 15 languages in addition to English.
Discussing the Europe announcement, London added that "in addition to affording us the opportunity to be able to bring the support and service offerings to Europe, and then to begin to do this on a worldwide basis, it affords us the opportunity to be a lot closer to partners we've had in Europe," including "distribution partners or others like Dell UK. To be able to be close to them, and to work with them in these various locations, is a very important facet of Red Hat Europe."
The New E-Commerce Server
Red Hat has also released its E-Commerce Server featuring Red Hat Linux 6.0, a new user interface and enhanced installation. The product also comes with the 2.2 Linux kernel, Apache 1.3.6, the ability to set up a firewall along with file, mail and news servers, CGI support and development tools along with encryption and SSL 3.0 security.
Additional information can be obtained by visiting the company's Web site. The product is not currently available outside the US and Canada.