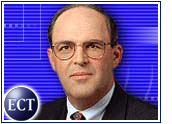 Compaq Computer Corp. (NYSE: CPQ) announced Tuesday that it will partner with PacifiCare Health Systems, Inc. (Nasdaq: PHSY) to develop a new Internet company that will focus on welcoming seniors into the digital age.
The new entitity, to be called SeniorCo, will be an expansion of PacifiCare's existing Senior.com.
"Our goal is to empower seniors to get more value out of the Internet safely and simply," said PacifiCare executive Craig Schub.
Schub, who was previously with the Secure Horizons Medicare+Choice health plan, will head the new venture.
Computers for Baby Boomers
Compaq and PacifiCare plan to revamp Senior.com, adding e-commerce and more information sources under the financial services, health, travel and leisure categories. They will also use the site to sell bundled computer solutions incorporating Compaq's consumer PCs.
"With the aging of baby boomers, the number of senior citizens will grow rapidly over the next several years, as will the number of seniors using the Internet," the company said.
Web use among seniors has a long way to go, according to Internet research firm Media Metrix, which reported late last year that less than 13 percent of America's 37 million seniors use the Internet. However, by 2010, industry researchers estimate that 70 percent of seniors will be online.
Senior Strategy
The site acquisition is part of PacifiCare's effort to leverage its experience in senior health care and increase its position in the e-commerce business, CEO Alan Hoops said.
He added, "Through our PacifiCare Ventures division, we are exploring other Web-enabled technologies and see this as a long-term strategic opportunity for us. Over time we expect that this brand awareness will also give us access to the senior market that we wouldn't be able to achieve as efficiently otherwise."
Inside the Deal
PacifiCare and Compaq will jointly own the venture, which will be based in Irvine, California.
PacifiCare will have majority ownership and will contribute up to $5 million in cash plus in-kind marketing support and management personnel. Compaq will invest up to $14 million in cash.
PacifiCare, one of the largest health care services companies in the United States, serves nine states and Guam and approximately four million customers. Compaq is the largest supplier of computing systems in the world.