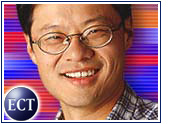 In an effort to add community dynamics to its e-mail offerings, Yahoo! (Nasdaq: YHOO) announced Wednesday that it will pay about $434 million (US$) in an all-stock transaction to acquire free group e-mail service eGroups. The eGroups acquisition will also boost the new Corporate Yahoo! enterprise service that was unveiled Monday.
Yahoo! agreed to issue approximately 3,428,136 shares of common stock to eGroups in exchange for all outstanding eGroups shares. Yahoo! says it will cover the expense of the deal, which is expected to be completed in the third quarter, with a one-time accounting charge during that period.
No More IPO Worry
The Yahoo! agreement ends the suspense about eGroups' planned IPO, which CMGI, Inc. (Nasdaq: CMGI) postponed this spring due to the poor market for Internet stocks. In its prospectus filed in March, eGroups had hoped to raise $75 million by going public, despite consistently posting net losses on its balance sheets.
On the upside, the company argued in the prospectus, eGroups' clearly classified affinity groups offer targeted advertising opportunities through banners on eGroup Web pages, targeted sponsorships, opt-in offers in specific interest categories and ad banners embedded within group messages delivered via e-mail.
Some analysts believe that venture capital firm Sequoia Capital may have played a role in finding eGroups a different, more profitable move through the Yahoo! tie-up. Sequoia, which was one of the first to put big money into Yahoo!, also owns 10 percent of eGroups.
Broadening E-Mail Appeal
Yahoo! has about 145 million regular users, while eGroups brings 17 million members and more than 800,000 active e-mail groups to the deal. eGroups, based in San Francisco, was the 13th most popular Web service in May, according to Web research firm Media Metrix. The service allows people to e-mail a group of people using just one e-mail address, create a customized group home page, and share a group events calendar.
Picking up eGroups gives Yahoo! more dynamic e-mail offerings to help differentiate its portal from close competitors AOL.com and Lycos. eGroups' e-mail group communication service helps Web users share interests, collaborate, and exchange ideas among multiple people without having to send e-mail to each one individually.
Corporate Portals Too
Yahoo! will integrate eGroups into its recently launched Corporate Yahoo! service, a customized enterprise information portal based on the My Yahoo! interface. That service enables companies to integrate proprietary corporate content and applications with Yahoo!'s Internet content and services behind existing firewalls.
The service uses Yahoo! Portal Builder software, developed by Yahoo! and TIBCO Software, Inc. (Nasdaq: TIBX).
Yahoo! will also promote eGroups in its suite of communications services, which includes Yahoo! Clubs, Yahoo! Mail, and Yahoo! Messenger.