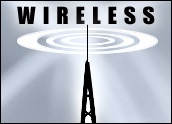 Consumers are enamored with HD entertainment devices. What consumers abhor, however, is the quagmire of cabling that tethers their HDTVs, high-def DVD players, gaming consoles and surround sound systems together.
Hudson, Mass.-based Radiospire Networks is banking on consumers clamoring to its breakthrough technology to replace that cabling nightmare with simple-to-use transceivers to carry audio and video within a room.
Radiospire has been working in the background since 2005 to pave the way for its product debut, expected in the first half of 2008.
"The idea came from watching people in Best Buy when they were dealing with sticker price over the cabling costs. That got me thinking about a wireless replacement. Nothing in this technology will be higher in setup expenses than cabling cost," Tan Rao, founder and vice president of product strategy for Radiospire, told the E-Commerce Times.
The Product
Radiospire Networks announced in the last week of November that its AirHook technology was approved for use with digital content protected by the High-bandwidth Digital Content Protection (HDCP) specification. AirHook technology, the industry's highest bandwidth wireless HD connectivity solution, was certified as an approved retransmission technology by Digital Content Protection (DCP), the administrator of the HDCP specification.
Intel developed the HDCP specification to protect digital entertainment content across the DVI/HDMI (digital visual interface / high definition multimedia interface). It provides a robust, cost-effective and transparent method for transmitting and receiving digital entertainment content to DVI/HDMI-compliant digital displays.
The AirHook chipset provides high-bandwidth wireless HD connectivity and allows display manufacturers to achieve uncompressed wireless HD at a low cost.
The AirHook chipset utilizes a bandwidth of 1.7 GHz (gigahertz) of unlicensed spectrum and delivers a throughput at 1.6 Gbps (gigabits per second). This provides a platform for the transmission of pure, uncompressed audio and video, Rao explained.
The new technology is targeted to meet consumer demands for 1080p HDTV resolution and can scale to meet future industry requirements. AirHook technology is designed for use in any wideband, unlicensed spectrum, including 3.1 to 4.8 GHz and 57 to 66 GHz. It supports all major worldwide video formats.
The Challenge
The chip's development charts new ground, according to Radiospire. In order to make this technology happen, Radiospire had to leverage the 1.7 GHz spectrum. To reach that goal, the company's founder drew heavily from his experience in the semiconductor industry and assembled a team of industry experts.
"We looked at the existing technology and found bandwidth lacking for HD audio and video in pure form. We needed to develop a radio and baseband device that was packed with total horsepower," Rao said. "We had to solve the problem with throughput. No one ever did this before. Nobody else has this."
Radiospire's engineers had to design something that far exceeded the 10 Mbps (megabit per second) to 50 Mpbs that WiFi achieves, he said.
The company faced two more challenges. The picture quality had to be pristine. It could not be affected by the surrounding environment. Not having any degradation of the picture quality was a big obstacle, said Rao.
Getting consumers to overcome the concept of cables itself posed a third challenge. Cables are simple to use — you just plug them in. The company needed an equally reliable and simple way to connect wirelessly.
Necessary Solution?
Though Radiospire may provide a sleek way to connect high-bandwidth entertainment devices around the house, consumers will ultimately determine whether eliminating cable clutter is really necessary.
"The question is whether the problem Radiospire is solving is a problem consumers really have. It's a problem we wish they were aware they have, but it will take time for them to see it," James L. McQuivey, Forrester Research Principal Analyst, told the E-Commerce Times.
Even so, as more devices go into more homes, the tangle of cabling becomes a real sore spot, he agreed. Cleansing cable clutter may not be the real selling point of this new product, though.
"As people express a greater and greater desire to port video content from their PCs to their TVs, Radiospire's opportunity will arise. In that scenario, it hopes to convince manufacturers to integrate its technology into source and display devices so that Airhook becomes a standard," said McQuivey.
Unseen Competition?
Should that scenario come to pass, it would likely be very rewarding for Radiospire. However, it requires overcoming the chicken-and-egg dilemma of who standardizes on it first — the display makers or the source makers. That could pose a risk to Radiospire's success, McQuivey suggested.
"That's why you would bet on a deal with a company that makes both, likely not Sony since it wasn't invented by Sony, but someone eager to catch up, like an LG. I would start with the TV if I had to choose, because once the display becomes a general receiver, any device in the home that can speak to it becomes more valuable to the consumer," he explained.
Ultimately, the burden is on the consumer to see it this way and connect the dots, concluded McQuivey.