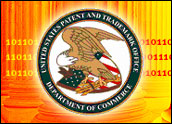 Qualcomm said Monday it had asked the U.S. International Trade Commission to investigate what the wireless phone and technology maker says is widespread patent infringement by rival Nokia.
The move is just the latest legal maneuver between the two wireless rivals, which are locked in a battle over patents and other issues as they vie for the right to have their semiconductors and other technologies installed in a growing number of wireless devices.
Smartphones, Next-Gen Devices
San Diego-based Qualcomm said it filed the complaint with the ITC on Friday, that it expects an investigation to commence within a month and that the matter could be tried by early next year.
The complaint alleges that Nokia "engaged in unfair trade practices by the importation and sale of certain mobile telephone handsets, wireless communication devices and components that infringe one or more claims of six Qualcomm patents."
Qualcomm wants the ITC to issue an order barring importation of infringing devices as well as a cease-and-desist order to halt it from selling or marketing devices already in the U.S.
The devices in question are all smartphones and other next-generation devices meant to work on high-speed wireless networks using three technologies — GSM, GPRS and EDGE.
In a statement, Finland-based Nokia said the action may be a reflection of Qualcomm's concern that it is not in a strong position with respect to ongoing negotiations to extend an existing licensing agreement. Under that deal, Nokia pays royalties for certain Qualcomm technology. That agreement expires next April.
Deadline Pressure?
Nokia said its preliminary review of the ITC complaint suggests that the technology in dispute is covered by the existing agreement.
"These repetitive legal actions, over GSM technologies that have been in the market for many years, reflect Qualcomm's concern over the current patent negotiations," said Nokia's statement. "These actions demonstrate that the conditions applicable to ongoing negotiations between Nokia and Qualcomm have substantially changed since the early 1990s. At that time Qualcomm held a dominant patent position … and was able to impose that position on the industry."
Nokia said that its rise over the past decade has given it a "very strong patent position" and it is that threat that Qualcomm is responding to.
The ITC complaint comes on top of two private lawsuits alleging patent infringement, one filed in the U.S. last fall by Qualcomm and a second filed in the United Kingdom.
The U.S. suit, filed in November, deals with 11 patents held by Qualcomm and a third held by SnapTrack. In May, Qualcomm filed suit in the UK, alleging infringement of two patents there.
Qualcomm has been on the receiving end of its share of litigation as well as allegations of antitrust behavior. Last fall, a group of rival companies, including Broadcom and Texas Instruments, filed complaints with the European Commission seeking antitrust investigations in connection with Qualcomm's licensing tactics for its 3G technology.
Broadcom has also sued Qualcomm directly, only to be counter-sued in response, with each side alleging patent pilfering.
Rising Stakes
Legal experts say using the ITC may be a tactic meant to pressure Nokia in the ongoing patent negotiations. Operating under the notion that complaints brought to its attention have the potential to cause harm for a company and with more limited procedural maneuvering, the ITC can typically move more quickly to hear cases than civil courts.
Meanwhile, the technology behind the chipsets that operate mobile devices has never been more important, said Gartner analyst Alan Brown.
"Semiconductors determine the cost and performance of mobile phones," he said.
While Qualcomm is best known for its development of the Code Division Multiple Access (CDMA) standard for mobile communications and has an impressive patent portfolio that drove its growth throughout the 1990s, Nokia has come on strong more recently. Brown said the company that can best create chipsets that enable phones to be built more inexpensively will emerge as the leader.
He noted that Gartner has forecast a strong year of growth for mobile semiconductors, with nearly 10 percent growth, but that slowdowns are expected and revenue growth may be more tepid as vendors cut prices aggressively. In an environment of lower growth and more competition for market share, specific patent ownership issue will take on added importance, he added.