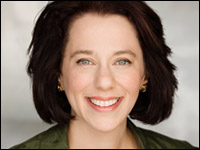 Young folk under 30 may not remember this, but years ago "plug and play" referred to hardware installation for computers. As the information revolution penetrated American households, consumers demanded setup procedures that did not require an advanced degree in computer science. Today, this process is standard for almost all hardware.
This plug-and-play mentality has transformed consumer expectations. Today, consumers demand that the learning curve be a learning spike — you should instantly be able to master the new product.
This is possible only if the design is intuitive. However, some companies have failed to appreciate this change in mentality (does anyone besides Apple make a digital music player?).
Wealth Is Time
Top marketing strategist Adrian C. Ott explores this disconnect in her new book, The 24-Hour Customer: New Rules for Connecting in a Time-Starved, Always-Connected Economy. Ott's thesis is that "time is not money; time is more important than money."
Should we work longer or pick the kids up early? Work out or watch TV? Elements of this have been articulated previously in other works. For instance, Robert Kiyosaki's Rich Dad, Poor Dad self-help series started with the idea that wealth is not measured in dollars but in leisure time: How long can you afford to go without working?
Through her new "time-onomics" framework, Ott broadly extends this "time-onomics" concept (the monetary value of time) to value propositions. Does your value to the customer allow for more time on pleasant activities, or does it reduce time requirements for less-interesting tasks?
This analysis is imperative today because of the changed competitive landscape. Ott points out that in 1974, the U.S. Patent and Trademark Office issued nearly 25,000 trademarks, but today there are almost 200,000 trademarks issued. Contrast this with her observation (based on a CMO Council and Pointer Media Network study) that 80 percent of brand sales today are attributed to only 2.5 percent of shoppers — not 80/20 as previously thought.
Now factor in our unchanged time budget for shopping: Ott reports that the daily amount of time spent shopping has changed very little from the 1960s compared to today — 34 minutes per day has been reduced to 28. In other words, you are competing with more brands in a less loyal marketplace for a smaller slice of the buyer's attention. Ouch.
Simple and Sophisticated
One company showing us how to navigate these treacherous waters is Apple. In a recent article, Jay Greene wrote that Apple would survive the iPhone antenna glitch because of the company's long history of excellent design. CEO Steve Jobs has frequently been quoted as saying that "Design is how it works."
This philosophy is actually another embodiment of Ott's time-onomics approach. By investing in development of a robust, intuitive platform operating on simplified, sophisticated hardware, Apple reduces the time that consumers spend on unpleasant aspects of computer operation (software configuration and enabling interfaces between devices) and increases the time people spend on pleasant tasks (listening to podcasts).
This approach flows from earliest concept development; for instance, when Apple opened the iTunes Store, Jobs said, "People want to buy downloads like they buy CDs."
When you bought CDs, did you worry about how the CD player worked? Linking new experiences to familiar ones has helped Apple score successes repeatedly and has earned legions of devoted followers. Now loyal customers look back to Apple's own products as the familiar experiences in buying new products. Nicely done.
Returns on Time Invested
Ott's framework also sheds light on technology adoption difficulties outlined by Geoffrey Moore in his classic Crossing the Chasm. Moore describes how Everett Rodgers's classic model of innovation diffusion glossed over the gap between the "visionaries" (early adopters) and the "pragmatists" (early majority or mainstream users).
Through Ott's analysis, we can view the early adopters as those who want time to play with the new technology, while the early majority want to use the technology to give them more free time. Thus, the time-onomics value proposition is significantly different for each of those groups.
You might say that they are looking for different returns on time invested (ROTI, for lack of a better term).
Ott not only outlines the problem — she provides solutions. Look to her book for specific tactics to capture more of your prospects' time and attention. The 24-Hour Customer is a must-read for product development professionals and marketing strategists.
---
Andrea Belz
is the principal of
Belz Consulting
and the author of
The McGraw-Hill 36 Hour Course in Product Development
. Belz acts as a product catalyst, specializing in strategies that transform innovation into profits. She can be reached at andrea-at-belzconsulting-dot-com. Follow her on twitter at @andreabelz.