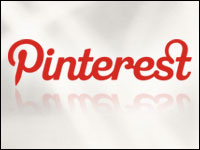 The image-based social networking site Pinterest has raised US$100 million in a financing round, and this brings the value of the company to around $1.5 billion, an unnamed source told All Things D.
Rakuten, one of Japan's biggest online retail operators, led the round of financing. It was joined by a group of investors including venture-capital firms FirstMark Capital, Bessemer Venture Partners and Andreessen Horowitz.
Pinterest reportedly will use the funds to develop country-specific websites such as Pinterest China.
The social networking site has risen quickly in popularity, attracting users who collect and share photos by pinning them to a virtual bulletin board. They can re-pin each another's finds. Rakuten will soon add "pin it" functionality to its online retail site.
"It is kind of very specific image based 'stuff I like' content that can be very easily aimed at retail and marketing," Billy Pidgeon, principal analyst for M2 Research, told the E-Commerce Times."
Pinning Hopes on the Next Social Network
The virtual pin board's star is rising as Facebook looks to go public, but Pinterest isn't as much a competitor of the social network giant as it is a potential companion site. While it was created less than three years ago, 20 percent of Facebook users now pin something on Pinterest daily.
"It is still more of a female thing for now, but it basically connects well with Facebook," noted Pidgeon. "It works on the social networking model, so users can share stuff that their friends can look at."
Of course, this has been done before, with Photobucket and Flickr, but Pinterest has a difference audience and a very different base of core users.
"This is more of that Facebook audience," emphasized Pidgeon, "but it goes beyond it. Younger users can appreciate it, as well as those who are not on Facebook. The social and marketing aspect make it a very compelling business model. It is for more than just serving up pictures and stuff."
Could Photobucket or Flickr try to "pin" down Pinterest?
"For Photobucket or Flickr to compete, they'd have to change the way they do business and operate," said Pidgeon.
All About Images
While Pinterest is more than just images, image is still everything. This plays into the fact that the web has become so much more visual.
"Nobody wants to read anymore," said Josh Crandall, principal analyst at Netpop Research.
"Pinterest does a great job capitalizing on the ease of sharing pictures and categorizing interests on the Web," he pointed out. "As Apple has proven, brands that associate with fashion, high design, and function succeed in the marketplace. Pinterest offers advertisers the opportunity to participate, and even encourage users to collaborate in image advertising."
Pinterest could expand beyond social networking and give the current search giants some competition.
"Companies vying for a share of users' attention, like Facebook and Google+, or image search, like Bing and Google, will be concerned with the rapid growth of Pinterest," Crandall told the E-Commerce Times. "They are creating a destination that gets more interesting and time-consuming by the moment. It's a valuable database that users will think about first for images on the Web."
The other part of Pinterest's success is that it has successfully built on what was previously already done with online images.
"There were similar things in niche communities, but Pinterest is the first time it was done on a mainstream level," said Pidgeon, who noted that the site has grown exponentially, making it all the harder for a new player to present a challenge. "To take on Pinterest you'd have to do it better, and Pinterest is already doing it very well."
Pinterest did not respond to our request to comment for this story.