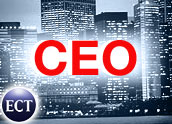 XM Satellite Radio's cofounder and longtime Chief Executive Officer Hugh Panero will vacate the CEO post in August, the company announced Tuesday.
XM did not immediately name a full-time replacement, instead saying it would use its second quarter earnings conference call scheduled for Thursday morning to outline its plans for the "management transition."
Nate Davis, currently the company's president and chief operating officer — a role he was hand-selected by Panero for — will take over as interim CEO next month.
A Critical Time
Panero's departure comes at a critical time for XM and its would-be merger partner, Sirius. The two companies have billed their US$13 billion combination as the best way to ensure commercial-free satellite radio remains a viable business over the long term.
The merger is facing high regulatory hurdles, however, with the next several weeks expected to bring at least an indication from the Federal Communications Commission about whether it is open to allowing the merger to go forward.
In morning trading Wednesday, XM shares were up 1 percent to $12.02, while Sirius stock was up marginally to $3.12.
Panero is widely credited with helping to forge the market for satellite radio, winning the first FCC license for the service and striking the first automaker deal that had XM receivers installed in new Cadillac cars.
Time to Go
XM did not give a reason for Panero's departure. If the merger goes through, current plans call for Sirius CEO Mel Karmazin to become CEO and XM Chairman Gary Parsons to become chairman of the combined entity. Panero's role in the merged company had not been detailed in the past, suggesting he would step back after the deal was consummated, which the companies have said they hope will occur before the end of the year.
Still, some investors have expressed frustration with Panero after a few disappointing earnings reports and high-profile issues such as a brief outage that occurred this spring when one of the company's satellites went down while new software was being uploaded to it.
Parsons described Panero as a pioneer who provided a decade of leadership to the commercial-free radio industry from its infancy to its arrival as a major economic force.
"Hugh took satellite radio from a concept and turned it into the popular, mass market, consumer entertainment product it is today," Parsons said.
"People used to say that no one would pay for radio, as they once said about television, but Hugh proved them wrong and created a new industry along the way," added Eddy Hartenstein, a member of the XM board of directors and former DirecTV CEO.
Pushing for OK
The two satellite radio companies are aggressively pushing for their merger to be approved by the FCC and the Department of Justice's antitrust division. On Monday, they unveiled plans for a la carte pricing of its offerings that could cut the price of the most inexpensive monthly plan nearly in half.
Still, the merger is expected to meet strong resistance, and the carriers may be forced to make more concessions on pricing and choice — moves that could erode some of the cost savings and profit gains expected as a result of the combination, Bank of America analyst Jonathan Jacoby told the E-Commerce Times. Panero's leaving was not a surprise, given he had no specific role post-merger and since he hand-selected Davis to move from the XM board of directors into the executive ranks, he added.
Both XM and Sirius should be able to post subscriber numbers that match or beat expectations when they report earnings this week, Jacoby noted, which would be a positive development since both companies have pledged to reduce their marketing expenses in order to get the costs to acquire new customers under control.
"If each carrier can improve its performance before the merger, that bodes well for what can happen if they win approval," Jacoby added.
Lobbying for the Deal
Meanwhile, Karmazin and Parsons have already become the public faces of the companies seeking to merge, with Karmazin considered the key lobbyist for the deal, forwarding the argument that the satellite providers are part of a huge ecosystems of on-demand music that includes free radio, Web-based offerings and portable music players.
The argument is one that has gained credence over time, Yankee Group Senior Analyst Mike Goodman told the E-Commerce Times. Today, new cars are as likely to feature a built-in iPod jack as they are built-in XM or Sirius receivers, he noted.
"The consumer's choices for music anytime and anyplace have never been greater," Goodman said, though he added that it remains to be seen if that's the view regulators will take.