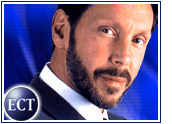 Fending off challenges from technology rivals, software giant Oracle (Nasdaq: ORCL) announced Monday that it has been selected to provide technology and hosting services to AeroXchange, a business-to-business (B2B) marketplace for a consortium of global airlines.
According to published reports, the deal was worth an estimated $100 million (US$) to Oracle. AeroXchange is slated to launch in the next few months.
Oracle said it will provide online auctioning, reverse auctioning and spot buying capabilities to the exchange, which will enable participating airlines to purchase an estimated $45 billion per year in goods and services.
According to company plans, AeroXchange's members will be able to buy and sell airframes, avionics, engine components and thousands of other goods and services that power the huge air travel industry. The exchange will not sell airplanes or fuel.
"Major industries have discovered they can leverage the Internet for real economic gain" in the B2B arena, said Oracle CEO Larry Ellison.
On Board
Oracle was widely viewed as the front-runner to snag the AeroXchange, with good cause. The company has inked contracts to provide software and hosting services to a number of major B2B ventures since the concept first exploded on the scene.
The founding members of the exchange are Air Canada, All Nippon Airways, America West, Cathay Pacific, FedEx Express, Japan Airlines, Lufthansa, Northwest, Scandinavian Airlines and Singapore Airlines. KLM, Air New Zealand and Austrian Airlines are also equity partners in the venture.
Other airlines and industry related suppliers are expected to get on board, should the venture deliver on its promises to streamline the supply chain and cut procurement costs dramatically for participating marketplace shoppers.
Ready for Takeoff
AeroXchange is not the only major airline industry marketplace preparing to make waves. In April, American Airlines, Air France, British Airways, Delta, Continental and United announced the formation of a B2B venture.
A number of other Internet ventures have formed in the travel industry, including controversial plans by a group of airlines to offer discount tickets to consumers via the Net at Orbitz.com. That venture is being challenged by travel agents and scrutinized by the Department of Justice for possible antitrust violations.