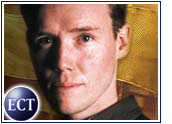 In a ruling handed down Wednesday, a federal judge reduced the potential damages that Internet music download site MP3.com (Nasdaq: MPPP) will have to pay the recording industry, saying that any damages will be assessed per CD infringed, rather than per song.
There are generally 12 to 13 songs on a CD, and MP3.com has over 80,000 CDs available on its site.
U.S. District Court Judge Jed Rakoff said that federal law allows statutory damages of $750 to $30,000 (US$) for each copyright infringed. The Recording Industry Association of America (RIAA), which brought the lawsuit on behalf of major record labels, had asked for damages of $150,000 for every major-label owned song in MP3.com's archive.
In handing down the ruling, the court cited the U.S. Copyright Act, which states that "all parts of a compilation or derivative work constitute one work." Last April, Rakoff found that MP3.com's My MP3 service had violated the record companies' copyrights.
A trial is scheduled to begin in Manhattan Monday to determine how many copyrights the company violated and whether MP3.com acted willfully, as well as to assess monetary damages.
A Settled Affair?
MP3.com has reached out-of-court settlements with Time Warner, EMI, Bertelsmann and Sony, leaving only Seagram's Universal Group as the only major label without an accord with the company.
MP3.com has reportedly paid $20 million to each label as a condition of the settlement, and has agreed to pay license fees to the labels for future uses of their copyrighted music. The agreement also requires MP3 to make users verify the CDs they own in order to gain online access to that music via its My MP3.com Music Manager tool.
High Stakes
If Judge Rakoff levies a substantial penalty on MP3.com, it is bound to weigh heavily on the Internet music pioneer's financial scales. MP3 reported revenues of $20.2 million for the second quarter, up from $17.5 million in the first quarter of the year.
However, the company is continuing to lose money — $5.2 million in the last quarter — and it has yet to include the legal costs associated with the settlements and the current round of court battles on its books.
The San Diego, California-based company saw an average of 565,000 daily unique visitors over the quarter. That traffic count is down slightly from the first quarter, but MP3 attributed the drop to having to remove its major label content from its site when its legal problems intensified.