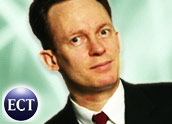 Your most critical business decisions often come down to prices: how much to charge and how much to pay. Prices have been driven down in the South Asian call center industry in the last two years, thanks to a flood of new entrants into the industry, a glut of low-end capacity, and improvements in telecommunications services — particularly managed VoIP services and hosted call center technology from vendors such as Stratasoft, Five9 and TelephonyAtWork.
Listed below are prices offered by merchant call centers in South Asia and Dubai for voice programs from U.S. clients. Price data comes from competitive bids received by InternationalStaff.net rather than from market surveys. Facilities submitting prices were prescreened. Unscreened, lower-quality facilities will generally be 10 percent to 15 percent cheaper than the prices listed below. Since most bids were made on the basis of aggregated contract opportunities, individual programs offered by firms going offshore alone might be more expensive, particularly in India.
Prices charged by merchant call centers in India and Pakistan differ according to the type of facility ownership, the number of Western staff onsite, and whether the firm maintains an office in North America. Higher numbers of Western staff on site are generally associated with improved performance and ease of management. American staff overseas can cost US$60,000 to $300,000 per year, including benefits.
Prices below do not include one-time startup fees or external project management costs. In 2001-2002, Indian facilities often tried to bill for initial training at the same rates as final-run costs, even though most initial training is not done using live voice lines to the U.S. That practice has largely stopped.
Prices are presented in a range, with higher prices generally associated with better quality. Prices are given for inbound general customer service work, billed on a production hour basis. Each payroll hour generally results in 42 to 45 production minutes for mature programs, with new programs often achieving only 30 production minutes per payroll hour. Production time is defined as login time, i.e., call, hold and wrap time.
Outbound flat rate programs might be on par with the prices listed below, but some centers discount outbound work by $1 to $2 per production hour. Larger discounts can be obtained if performance bonuses are provided for outbound campaigns on top of flat hourly rates.
For flat hourly work, payment cycles are usually weekly, with a one week lag. Supervisory time is not billed as part of a run rate except in very small programs, e.g., three people or less.
Price List
Prices are listed from the most expensive to cheapest type of provider:
1. American firms with facilities in India: $14 to $18 per hour.
2. Dubai facilities with Indian, Pakistani and Philippine agents: $15 to $17. Rising costs for high-quality imported labor are driving prices up. The consequences of a falling U.S. dollar are also a factor. In 2002, prices of $14 to $15 per hour were the norm. The premium quality of agents in Dubai and turnover rates of less than 5 percent annually make Dubai an attractive IT destination and provide good overall value. Dubai is attracting work from banks and other financial services firms in the region.
3. Indian firms with offices in the U.S.: $12 to $16 per hour. The high end of that scale is for facilities in India with Western staff. Having an office in the U.S. does not appear to have paid off for most of the Indian firms in this category. However, having at least one senior American manager at an Indian facility usually results in significant performance improvements.
4. Indian firms with managers who have worked in the U.S., but are now operating only in India: $12 to $14.
5. No Pakistani call center firm is known to have an office in the U.S., but firms in this category are projected to cost $10 to $12 per hour.
6. Indian firms with no U.S. presence and all-Indian staff run from $8 to $14 per hour, depending on the firm and the salaries paid to staff. The upper end of that range is for facilities performing sophisticated work and located in expensive cities such as Bangalore or Mumbai. The lower end of that scale includes firms with limited staff capabilities, poor telecommunications infrastructure, and high-risk profiles. The farther down from $10, the higher the risk.
7. Pakistani firms with managers who have worked in the U.S. constitute a majority of the 12 international call centers in Pakistan at the moment, and which charge $8 to $9 per hour. Once the Pakistani call center industry becomes more established, this will probably go to $10, which is a bargain by Indian standards.
8. Pakistani firms with no managers with western experience: $7 to $8.
Alternate Locations
Sri Lankan facilities are asking $8 to $10 per hour. The best of the four Sri Lankan facilities that are live now is a 48-seat facility that provides backup services for an Indian call center twice its size. Sri Lanka has a good chance of emerging as an acceptable alternate location, particularly if people in North America of Sri Lankan origin can be persuaded to return to Sri Lanka and help the IT industry become established.
Although agent quality in Sri Lanka is good for a new location, there is a shortage of technical personnel needed to maintain equipment. Indian technicians can make more money going to Singapore or the Persian Gulf, and are not always comfortable working in Sri Lanka. This might change if the Colombo government follows through on its commitments to implement a peace plan with Tamil rebels in the north of that country.
The latest trend in Indian call centers are home-based unincorporated call centers using Net2Phone or other consumer-grade connections to reach the U.S. In 4 to 6 months, this trend is set to explode. Their prices are in the $5 to $7.50 range, which makes them attractive for operators of telemarketing scams. U.S. outsourcing management firms are avoiding these operations for now.
Nepal's one international call center is backed by the royal family and is not prepared for international work. Attempts by InternationalStaff.net to place a domestic program at that center have not moved forward because of management challenges at that facility.
Mauritius is asking for $10 to $12, but their initial attempts to enter the U.S. market using European expatriate managers have resulted in failure. Mauritius appears best suited for serving customers in France, the U.K. and Africa.
Bangladesh's IT industry is focusing on non-voice services such as data entry. No bids have been received by InternationalStaff.net for voice work. Bangladesh has a motivated labor force and good potential for non-mission-critical work.
Per Minute Billing
High end inbound programs might be billed on a per minute basis, rounded up to the nearest minute. Per minute programs are usually priced higher than the equivalent production hour rate, to take into account volume fluctuations.
Per minute billing works well in shared environments, where staff from non-critical programs can be pulled in to assist a program experiencing volume spikes. Minimum weekly billing rates can be used in a per minute or shared environment, with hourly type rates set for a base level of service, above which premium per-minute rates are charged.
E-mail, Data Entry Prices
Rates for e-mail work are usually $1 to $2 per hour cheaper than voice rates. Rates might vary according to turnaround time, with cheaper rates provided for work with a 24-hour turnaround time. For programs with small amounts of e-mail, a single blended rate may be used that combines both voice and non-voice work.
InternationalStaff.net has not managed a chat program, but prices quoted for chat services from India have been $1 to $2 higher than for voice services. The higher rates are attributed to the quality of agents needed for chat services.
Data entry work is becoming an ugly business, with poor-quality providers bidding low and then failing to perform properly. A clean, well run (non-exploitative) data entry operation will cost 12 cents per line in Bangalore and 8.5 cents per line in Kolkata (formerly Calcutta).
In data entry as well as voice services, it is neither a safe nor ethical strategy to seek out the lowest possible prices. You can bargain hard and then back off to make it a win-win arrangement in the end, and encourage your work to be performed properly for the full length of the project.
---
This story was originally published on November 16, 2004, and is brought to you today as part of our Best of ECT News series.
---