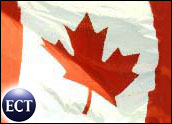 Hoping a narrow focus on product development and customer service will help it turn itself around, Nortel sold most of its major manufacturing plants to Flextronics, which will make Nortel's hardware on an outsourcing basis.
Nortel said the sale, which involves plants in Canada and Brazil, will net the struggling company as much as US$725 million in cash and is one part of a five-year plan to divest itself of nearly all of its manufacturing capabilities. Flextronics also has the rights to take over Nortel plants in Northern Ireland and France as part of the agreement.
Nortel Global Operations President Chahram Bolouri said the move to exit the manufacturing business has already started to pay "significant benefits" to the company. "We have been able to lower our cost of sales, reduce our fixed-cost infrastructure, and significantly reduce inventory levels and associated carrying costs," Bolouri said.
The company will instead focus on areas where Nortel can "gain the greatest competitive differentiation," Bolouri added, including new product development, network integration and customer support. The value of the outsourced-manufacturing work is estimated at around $2.5 billion.
Employees' Future Uncertain
The deal calls for Singapore-based Flextronics to take over manufacturing, product integration, testing and repair facilities in Calgary and Montreal and in Campinas, Brazil. Still awaiting regulatory approval are sales of facilities in Monkstown, Northern Ireland, and Chateaudun, France.
Nortel spokesperson Christina Warren told the E-Commerce Times that approximately 2,500 employees are impacted by the announcement, more than half of them in Canada. While she declined to say that employees would be given any guarantees about their status, Warren said they would all be given "the opportunity to transfer to Flextronics."
Flextronics CEO Michael Marks indicated in a statement that the Nortel employees were an important part of the deal because they bring "know-how and capability that is absolutely critical to the future of Flextronics."
Part of the cash Nortel will get in the deal will be used to cover transaction costs, the company said. Nortel said the outsourcing arrangement will save the company between $75 million and $100 million a year within four years.
Shares of Nortel were trading higher by about 2 percent by midday Wednesday, to $5.08.
Restatement Coming
Nortel also announced Tuesday that it hoped to restate financial results for its fiscal year 2003 sometime in the next three months and wrap up a review of accounting for 2001 and 2002 by the end of the year. Both U.S. and Canadian regulators have been looking at Nortel's books during that period to see whether revenue and profits were overstated.
Gartner analyst Mark Fabbi said Nortel needed dramatic changes to remain a serious player in the telecommunications equipment market. That started in April when the company fired its CEO, CFO and controller shortly after disclosing the accounting practices probe.
While the cash infusion and lowered costs going forward will help Nortel, the financial cloud needs to be lifted for good before the company can start trying to win back market share it lost, Fabbi told the E-Commerce Times.
"Customers are naturally going to be reluctant to lock in long-term deals with a company when a cloud like that is hanging around," Fabbi said. He added that Nortel still has a strong and diverse product mix and a substantial base of existing customers to leverage as it seeks to complete the turnaround.