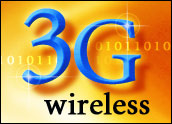 Nokia said Monday that it had landed a contract worth at least US$120 million to supply the hardware for a new nationwide mobile network in Libya, giving the company a foothold in a key emerging market and boosting its global 3G offerings.
Nokia said the deal, which calls for the company to supply all of the core network for the new system and half of the radio network to the Libyan General Post and Telecommunications Company (GPTC), a government-run utility, marks its first network-level sale ever in Libya. Nokia said it would begin shipping products and providing services immediately.
The company said the network would be one of the most advanced of its kind in Africa when up and running. France-based Alcatel won the right to provide additional equipment for the network, which will have the capacity to serve 2.5 million users from the outset. Alcatel's contract is estimated to be worth around $100 million as well.
Telecommunications Progress
"We foresee great progress in the telecommunications landscape in Libya," said Mohamed Moammar Al Gathafi, chairman of the GPTC and son of the Libyan president. "Widespread mobile phone service will bring undisputed benefits for our society, and we are doing our utmost to ensure the highest quality of service."
The majority of the radio network supplied by Nokia will be capable of delivering high-speed data over the Wideband Code-Division Multiple-Access (WCDMA) protocol.
The core network will include Nokia's server system, the company's core technology for providing both 2G and 3G wireless support.
Many African nations are seen as fertile ground for telecommunications companies hungry to find new growth markets for their wireless networks. Some countries in the region have never fully developed fixed-wire communications networks, and many nations have populations spread out over vast areas.
Growth Area
The market is already growing. According to Dataquest, the number of mobile subscribers in Africa rose 37 percent in 2003 to 34.4 million, making it the fastest growing region, just edging out Eastern Europe. Separately, a 2003 report from the World Bank predicted that emerging nations in Africa will spend more than $3.2 billion each year for the next five years on building out wireless networks.
IDC research manager Simon Baker said the African market has changed dramatically. Once the market consisted almost entirely of developed nations such as South Africa and Turkey, but now smaller emerging nations are becoming significant consumers of the technology.
"Today, many states in Africa are no longer pioneer territory," Baker said. "Emerging markets are beginning to notch up significant growth as they move into the rapid expansion phase of the typical growth curve."
The African market still has its drawbacks, including a high level of poverty and in many countries a lack of geographic clustering of populations in large urban areas. Baker said those factors will help keep growth in check in some places despite "evident pent-up demand for mobile communications across Africa."
Needed Boost
Gartner principal analyst Ben Wood said Nokia can use the boost that Africa can provide because it has lagged behind some of its competitors, particularly in Europe, in recent quarters.
"Nokia's competitors have been more aggressive at rolling out new phones, new features," Wood told the E-Commerce Times.
He added that he expects planned product rollouts from Nokia to help it solidify its market position elsewhere, but said that most major wireless companies, especially those based in Europe, are vying for leadership in the African market to be in position to capitalize on future growth.
Nokia shares were up modestly after the deal was announced, rising less than 1 percent in Monday morning trading to $13.92.