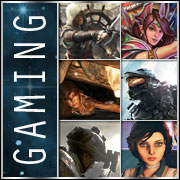 Video game sales showed their first increase in almost two years last month, NPD Group reported on Thursday.
Gaming hardware sales weren't so fortunate — they were down 40 percent compared to August 2012, according NPD's August report on sales in the physical retail sector of the video game industry. Total new physical software sales, however, were up 21 percent.
"Video game retail software sales had their first positive month, up 23 percent, since November 2011," said NPD analyst Liam Callahan. "This was driven by the shift of Madden into the August data month and other launches such as Saints Row IV, Disney Infinity and Tom Clancy's Splinter Cell: Blacklist.
"In fact, eight of the top 10 games this month were launched in August," Callahan noted.
Indeed, Madden NFL 25 and Saints Row IV held the No. 1 and No. 2 spots, respectively, for August sales, followed by Disney Infinity and Splinter Cell: Blacklist.
Rounding out the top 10 were Minecraft: Xbox 360 Edition, Mario & Luigi: Dream Team, NCAA Football, Payday 2, Final Fantasy 14 Online: A Realm Reborn and Pikmin 3.
Seven of the top 10 titles were available for Microsoft's long-in-the-tooth Xbox 360 console, which — with 96,000 Xbox 360 units sold in August — was the top-selling console for the month for the 32nd consecutive time.
'A Solid Array of New Releases'
Microsoft and Sony have each announced new hardware systems, of course, so it stands to reason that sales of current-generation devices are now in something of a rut as gamers anticipate the November arrival of both the Xbox One and PlayStation 4.
Software sales, however, seem to have been less affected.
"The key here is year-on-year improvements," Piers Harding-Rolls, director and head of games for IHS Electronics and Media, told the E-Commerce Times. "August is generally a slower month for games sales as the industry ramps up for the holiday season.
"This year, consumers were treated to a solid array of new releases," Harding-Rolls pointed out. "Both Saints Row 4 and Disney Infinity are strong releases for the summer holidays and have helped deliver the improvements alongside a bigger installed base of Nintendo 3DS users."
In general, "we'd expect a title like Saints Row to launch during the Christmas shopping season," added Harding-Rolls, "but Deep Silver/Koch Media decided to launch early to give the game as much breathing room before the launch of Grand Theft Auto V in September."
The Madden Factor
Improved consumer confidence could also be a factor.
"The key titles are all important, but the main driving influence is that consumers are finally emerging from the shadows of the latest recession, which caused a buildup in demand for discretionary spending including leisure purchases," Ted Pollak, senior analyst for the game industry at Jon Peddie Research, told the E-Commerce Times.
"Various consumer confidence indexes are trending upward, and of course we have seen a rise in the U.S. stock markets" as well, he pointed out.
At the same time, however, the impact of Madden, in particular, is clearly significant. While the football series from EA Sports is released every year just in time for the kickoff of the fall football season, this year it might have tipped the scales a bit more than usual given its 25th anniversary.
"If you take Madden 25 out of the equation, August retail video game software sales were down five percent," George Chronis, games analyst for DFC Dossier, told the E-Commerce Times.
"Total industry dollars dropped 12 percent, so Madden 25 accounted for close to 25 percent of total video game software sales, or as much as the next three top selling titles combined," Chronis added. "So yes, Madden 25 was the driver of NPD's results."