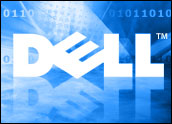 Dell computer has officially opened what it calls its largest, most advanced manufacturing plant in North Carolina, a move meant to underscore the company's commitment to operating in the United States but one that has already created its share of controversy.
Dell opened the 750,000-square-foot facility in Winston-Salem, N.C. yesterday, bringing to three the total number of manufacturing plants the company operates on U.S. soil. The plant opened with 300 employees, a number expected to grow to 700 within a year and 1,500 within five years.
The world's largest PC maker said it spent more than US$100 million on the plant, where OptiPlex and Dimension desktop systems will be produced.
Interesting Incentives
But the project could get substantially expensive if a lawsuit filed by area companies against the state and local tax breaks that Dell received is successful. Dell won nearly $300 million worth of short- and long-term tax givebacks as incentives to bring the company to North Carolina.
The state of North Carolina gave Dell some $242 million in incentives — a record for any single project — while another $37 million was kicked in by the city and county where the plant is located.
That suit was filed by the North Carolina Institute for Constitutional Law (NCICL) on behalf of several small business owners. Robert F. Orr, Executive Director of the institute and a former justice of the state's supreme court, said the group wants a court to weigh in on the constitutionality of the tax breaks given.
"Our organization and these plaintiffs strongly support encouraging a robust business climate in N.C. that results in good jobs for its citizens," Orr said. "However, the current practice neither conforms to established constitutional restraints nor does it meet the test of sound public policy. States and local governments are being played off one another resulting in loss of tax revenue."
Dell also emphasized that it would become a key part of the local community, donating the first systems that were built in test production runs to a local technology museum and local governments.
Home Grown
In cutting the ribbon on the plant — which happened less than a year after it announced it had selected the North Carolina site — Dell underscored the company's commitment to the U.S., noting that it also has manufacturing capabilities in Central Texas and Middle Tennessee.
Dell also recently opened new customer contact and distribution facilities in Oklahoma and Ohio, and has increased employment at other facilities. Overall, Dell employment in the U.S. has grown more than 20 percent since 2002, the company said.
Those jobs and moves are important because Dell found itself facing criticism from various fronts for its decision to outsource more jobs, especially those in the customer service area, to offshore locations such as India. After fierce backlash from some customers and amid a national debate about what outsourcing meant for U.S. workers, Dell brought more jobs back to the U.S.
That decision may make it more difficult in the long run for Dell to remain competitive, however, since its main competitors now include the likes of Lenovo, the China-based company that bought IBM's PC line earlier this year.
"Dells' ability to keep costs low is what got it to the top of the PC industry," said Gartner analyst Martin Reynolds. "It will need to keep investing and innovating to hold that edge against overseas competitors."
Rapid Fire
Dell said by the end of this year, the plant will be capable of churning out a computer every five seconds and at full build-out will be capable of producing "tens of thousands" of new machines a day. It also said the plant includes technology that allows testing to occur along with the assembly of machines.
"Dell's growth, and the need for our new North Carolina plant, is the result of the direct way we do business and the efficiency, productivity and customer focus of our employees," said founder and Chairman Michael Dell. "Our manufacturing operations give us a competitive advantage and we're confident this new plant will add to that."
In a possible nod to the criticism about the tax breaks, Dell cited information from the Piedmont Triad Partnership showing that seven additional businesses have set up shop in the area in order to provide support services such as logistics and shipping, to the new Dell plant.
Dell's famously lean and efficient operating model is seen by some analysts coming under increasing pressure. Dell is trying to boost its profits by aiming higher-end units at consumers, including entertainment-heavy computers. It also recently said it would end a longstanding practice of providing free home delivery for personal computer purchases.
In a research note yesterday, Prudential Financial analyst Steven Fortuna said Dell may see revenue take a hit as a result of its new pricing strategy, which eschews bargain-priced machines for those with heftier price tags and fatter profit margins. He added, however, that Dell's longer-term outlook remains "robust."