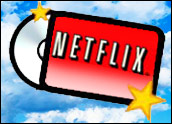 Hostile takeovers can be a bitter pill to swallow, but Netflix on Monday announced that it has adopted a "stockholder rights plan" — also known as a "poison pill" — to prevent activist shareholders from taking control.
It could be a bitter pill for Carl Icahn, who last week bought a nearly 10 percent stake in the struggling company. Netflix's response is a technical maneuver that could flood the market with new shares, thus making a takeover prohibitively expensive.
The poison pill would kick in if an individual investor were to acquire more than 10 percent of Netflix's shares — or if an institutional investor were to accumulate more than 20 percent.
At present, Icahn controls a 9.98 percent stake in the company.
"It is not the nuclear option," said Jill E. Fisch, codirector of the Institute for Law and Economics at the University of Pennsylvania Law School. "It is designed to give Netflix room to negotiate."
Netflix and Icahn Enterprises did not respond to our requests for further details.
Netflix in a Fix
Netflix is not against a future merger or acquisition, but the poison pill strategy could help it get such a deal on its own terms. The company has long been viewed as a low-risk digital experiment by movie studios, and unlike some of its competition — notably the Blockbuster video store chain — it has tried to adapt to changing video delivery methods.
However, it has faced increased competition from services such as Hulu.
"Netflix lost its way when it split the service into two and doubled fees. It damaged the brand terribly in that moment," said Greg Sterling, principal analyst at Sterling Market Research. "The company was compelled to reverse on the division of the business, but it didn't backtrack on the fee increases. That created resentment, although many users returned in time."
The company did manage to adapt, but in doing so faced competition from other upstarts.
"Much of Netflix's user activity now comes through instant streaming," Sterling told the E-Commerce Times. "The inventory and titles available on that side of the service are exceedingly weak and thus users have grown more dissatisfied."
However, Icahn isn't looking at buying a sinking ship; he likely hopes to steer it on a new course.
"Netflix is a veteran in the online movie rental space and continues to be a formidable force," said Josh Crandall, principal analyst at Netpop Research.
"Carl Ichan isn't chasing Netflix because he thinks its days are over. He sees the strength of Netflix's past experience and business relationships," he explained.
"The Netflix stock has gone through wild gyrations in the past, as the competitive landscape shifted from storefronts to set-tops," Crandall told the E-Commerce Times. "It's unfortunate that the company didn't test the marketing campaigns around splitting the streaming and mailed DVDs portions of the service into two separate subscriptions. It was a temporary lapse of management discipline, which cost them dearly."
Netflix in the Acquisition Net
As a result of those bad moves, the company finds itself in troubling waters — but is the stockholder rights plan really enough to fend off Icahn or another potential buyer?
"Companies that have a poison pill provision do so to avoid these hostile takeovers," Penn Law's Fisch told the E-Commerce Times. "Without a poison pill, those companies are pretty vulnerable to those takeovers."
It could be that Netflix's adoption of the plan isn't really to prevent Icahn from taking over, so much as to exercise control over the steps leading up to it. Perhaps it's really all about negotiation.
"Its purpose is to prevent him — or anyone else — from acquiring the company at a price deemed to be inadequate by the directors," said Donald Margotta, associate professor of finance and insurance at Northeastern University.
With the stocks that Icahn already possesses, he still can help steer the course the company takes.
"Mr. Icahn could influence Netflix as a large stockholder," Margotta added, "as he has at other companies in which he has taken large positions."
If the plan were to kick in — which is unlikely as almost no poison pills have been triggered — it would create many new shares outstanding. Given the situation, it is unlikely that pill will be triggered.
Icahn "has less than 10 percent of the shares, and he only triggers the poison pill if it goes over 10 percent," said Fisch. "He won't trigger, so the pill won't be instituted."