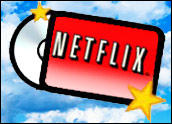 A long list of companies — including big names such as Amazon, Dish Network, Wal-Mart, Best Buy and YouTube — appear to be gearing up to enter the online video rental business. Of course, they all have visions of eventually overtaking the current market leader Netflix.
It makes sense. Streaming video is the future of home entertainment, and surely there's room for more than one major player in a market that really is barely more than a year old.
There also is precedent for unseating a leader in the video rental realm. Netflix entered the business when renting videos meant picking up DVDs at a brick-and-mortar store — and Blockbuster had more stores than anyone else.
Netflix Set the Industry Pace
Netflix changed the changed the industry's dynamic by offering access to DVDs by mail. Under this model, customers who timed it right could always have new movies to watch whenever the urge hit them — without ever having to leave the comforts of home. To make its service even more enticing, Netflix did away with the one thing that customers found most annoying about the traditional DVD rental model: the fee for returning videos late.
Once consumers learned they could keep Netflix videos as long as they wanted without incurring extra fees, Blockbuster was in trouble. It tried altering its model to keep pace with Netflix, but never could quite do so. Earlier this month, Dish Network paid roughly US$300 million to purchases Blockbuster's remaining assets — which include 1,700 struggling video-rental stores — in a bankruptcy auction.
Most industry observers expect Dish Network, a satellite TV provider, to shutter most, if not all, of those stores, and use the parts of the business that Blockbuster added recently — a DVD-by-mail service, video rental kiosks and online streaming capability — to make its own bid at competing with Netflix.
The online streaming component is critical for Dish Network and any other company that wants to compete in the video-rental business going forward.
Netflix put a dent in Blockbuster's business by renting DVDs through the mail minus the late fees, but it wasn't until late 2010, after striking a deal with three major studios that allowed it to start streaming movies over the Internet, that Netflix started inflicting fatal wounds on Blockbuster.
With a library of DVDs estimated at anywhere from 50,000 to 100,000 titles, along with its online streaming service, Netflix has amassed more than 23 million subscribers, which represents 61 percent of the total video rental market, according to the NPD Group. The next closest competitor is Comcast, which streams video through its on-demand TV service, with 8 percent of market.
Where Netflix Falls Short
As one of those 23 million Netflix subscribers, I can attest that it's currently the best available option for renting videos, but it's far from a perfect service. In fact, if any of those companies on the long list of would-be competitors could fill a coupling of gaping holes in the Netflix model, they could spur a sizeable number of Netflix defections.
Netflix's two major areas of weakness:
A lack of current movies and TV shows; and
Its highly touted application for recommending movies based on users' viewing habits.
While Netflix boasts a large DVD library, it has yet to convince the major studios to give it access to movies and TV shows in a timely fashion. That means, as a Netflix subscriber, if I want to see a movie that's less than a year old, I either have to buy or rent it from a store or watch it on HBO.
I don't subscribe to HBO, so that's not an option for me. If I want to see a movie that Netflix hasn't acquired yet, I will occasionally go to a video rental store — though they are becoming harder to find — or to a Redbox kiosk, which has very limited selections.
The Truth About Netflix Recommendations
I do like Netflix's streaming service, but the average age of the content there is even older than in its DVD library, which means it typically takes a lot longer than I'd like to find something worth watching — and that fact alone causes me to use the service less than I would otherwise.
That brings us to the Netflix recommendation service. Nearly every article I've ever read about Netflix mentions this as one of the company's major competitive advantages. If it worked as advertised, it definitely would be a competitive differentiator. It also would eliminate the problems I have with combing through the Netflix database in search of suitable content.
The truth is, this service doesn't work that well. It asks users to rate movies they have seen so it can use that information to compile a list of recommendations.
I don't know exactly how many movies you have to rate before the service gets your preferences down, but I would think the 437 I've rated in the time I've subscribed to Netflix would be adequate. So far, it hasn't proven to be, at least in my opinion.
Customers Would Welcome Competition
So far, most of the talk about offering real competition to Netflix is just that — talk. As I mentioned, Dish Network has purchased Blockbusters assets, but it hasn't said what it plans to do with them. Amazon recently launched a streaming video service with roughly 2,300 titles, not nearly enough to take on Netflix.
There are other intriguing names in the mix, such as Apple, which is renting some movies through the iTunes store, and YouTube, owned by Google, which is rumored to be talking with studios about potential content deals.
If any of these companies were to get serious about the online video business and actually address the areas where Netflix is weak, I — and probably a few million other current Netflix subscribers — would welcome the competition.