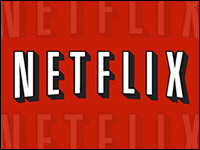 Netfllix added 630,000 U.S. streaming customers and achieved profit of US$29 million, or 49 cents a share, in the second quarter of 2013, it reported on Monday.
Those profits represent a dramatic increase from the same period a year ago. The company's revenue, meanwhile, rose 20 percent year-on-year to $1.07 billion. Netflix's stock price has climbed by close to 200 percent this year.
Tempering that encouraging financial news, however, was analysts' disappointment that the company hadn't gained more subscribers, causing Netflix's stock to tumble roughly five percent following the announcement.
Netflix did not respond to our request for further details.
'Committed to Original Content'
Original content is crucial to Netflix as it continues to reinvent itself and evolve its business model. Netflix also made news last week when its political thriller House of Cards, based on the British series by the same name, received nine Emmy award nominations.
Arrested Development — which received three nominations of its own — is another one on which many hopes apparently rested.
"Netflix is committed to original content, because original content is how they will differentiate from other services," Greg Ireland, research manager for multiscreen video at research firm IDC, told the E-Commerce Times. "This is how HBO and Showtime, as well as others such as Starz, have been able to differentiate from just licensing content that other services have."
'A Clear Customer-Facing Proposition'
In this way Netflix, like Hulu and Amazon, are following much the same path that those paid cable networks followed.
"We're seeing this from Hulu, Amazon and Netflix, and in this you move from a non-exclusive content basis to a more exclusive provider," Dan Cryan, director of digital media at IHS iSuppli, told the E-Commerce Times. "The next step is making your own programming. This gives you much more control over distribution rights. You have a clear and distinct customer-facing proposition.
"This might be Korean TV and Coronation Street if you are Hulu, as well as offering the in-season catch-up from the networks," he explained. "If you are Netflix, this is going to be House of Cards and Arrested Development. These types of offerings could — and likely will — drive people to sign up for more than one service."
'Not a Zero Sum Game'
Indeed, because these services — much like HBO, Showtime and Starz — will each offer exclusive content, it could mean that viewers will be willing to pay for more than one. That, in turn, means that a new subscriber for one service doesn't necessarily mean one less subscriber for its competitors.
"It is not a zero sum game," said Cryan.
So why did Wall Street react negatively despite the fact that Netflix gained more than half a million subscribers? The reason could be that expectations were just set too high.
After all, while Arrested Development was a cult favorite and may have helped bring in those new subscribers, it was actually a series that was canceled by the Fox network in 2006 for its low ratings.
In fact, another series altogether has surpassed both House of Cards and Arrested Development in viewers.
"Orange Is the New Black has surpassed and outrated both shows," Cryan pointed out. "It hasn't received a lot of hype, but clearly it is attracting viewers."
The idea of measuring success by one or two shows also "misses the point that there needs to be a sustained pipeline of original content," Ireland said. "Any show's hit or miss doesn't make or break the business strategy.
"Arrested Development isn't a make or break, but it needs to be part of a sustainable effort," he added.
Not Even a Bump in the Road
The bottom line is that "this isn't even really a bump in the road for Netflix, as it is still going through a reinvention," Ireland opined. "They moved from DVDs to streaming, and had a hiccup when they bundled the two services, but now they are in a transition to develop original content and be less tied to licensing the same content everyone has had."
It's not easy for a company like Netflix to meet expectations, and "this should be a wake-up call for investors," he added. "It shouldn't overshadow the fact that the company continues to gain subscribers and is still in transition.
"They are just down five percent, he concluded. "That is hardly a gutting of the stock. All things considered, five percent isn't bad."