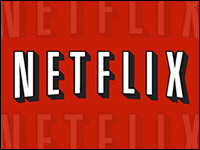 Video streaming service Netflix on Monday announced a new, multiyear partnership with DreamWorks Animation whereby it will bring many of the studio's beloved characters to the TV market via a branded collection of shows.
Marking the largest deal for original first-run content in Netflix's history, the partnership will include more than 300 hours of new programming and give DreamWorks Animation a way to greatly expand its TV production and distribution. In fact, this will be the first time DreamWorks Animation's characters will be introduced into the television market in this way.
The new shows will be inspired by characters from DreamWorks Animation's hit franchises — including Shrek, Madagascar, Kung Fu Panda and How to Train Your Dragon — as well upcoming feature films. It will also incorporate the vast Classic Media library that DreamWorks acquired in 2012.
The first series are expected to begin airing in 2014. Netflix will premiere these new shows in all the territories it operates in, including 40 countries in the U.S., Canada, Latin America and Europe.
'A Premium Pay TV Network'
The new DreamWorks content will build on the studio's hit franchises and serve as a way to help promote upcoming feature films while also increasing the original content offerings available on Netflix. Previously, the streaming service had provided original content including the acclaimed drama House of Cards; recently, it began airing the most recent season of the cult series Arrested Development.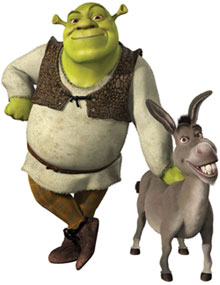 "Netflix has always been a content aggregator, and with the growth of the streaming services, they've grown into much more of premium pay TV network for the 21st century," said Dan Cryan, head of digital media for market research firm IHS iSuppli.
"The way this streaming process has evolved is much the way the network TV process has evolved," Cryan added, "but in a much shorter period."
Mind the Gap
The deal could also allow Netflix to fill a void that was recently created when another content deal ended.
"The DreamWorks deal is important for Netflix, which recently lost Nickelodeon content to Amazon Prime Instant Video," Greg Ireland, research manager for multiscreen video at IDC, told the E-Commerce Times. "Not only will this deal bring more kids' content to Netflix and help replace the content lost when the Nickelodeon deal expires, it also continues Netflix's commitment to offering original content which isn't available on other services."
Netflix did not respond to our request for further details.
Content Shift
In many ways, Netflix has actually followed the same path as traditional network and cable channels in slowly building its original offerings.
"It started by buying cheap syndication rights on a nonexclusive basis, and moved to more expensive rights and paying for exclusivity," Cryan told the E-Commerce Times. "They've walked away from the exclusives when it wasn't making sense. Now it is moving to original content that they are paying for."
With cable, satellite and the Internet now all competing for eyeballs, it seems that the original content is also becoming increasingly important in not just attracting but keeping an audience.
"Right now, original content is more about retention and churn among existing customers," said Joel Espelien, senior analyst at The Diffusion Group.
"This approach has been well-proven by HBO, and we think that's where the OTT services are taking their cues right now when it comes to original content strategy," he added, referring to what are known as over the top content services.
"You have to distinguish between platforms and the content itself," Espelien told the E-Commerce Times. "We do think consumers are accustomed to having multiple content sources, and OTT will be no different."
Netflix and Its Competitors
Just as cable TV viewers have other options to get premium TV, so too is there competition when it comes to streaming services. In this way, the exclusive content is what differentiates one from another.
"Ultimately, you will see a portion of consumers subscribing to several of these services at once," Espelien added. "We believe that all of the major OTT platforms — video-game consoles, smart TVs and iSTBs — will offer access to multiple service choices over time."
In this way, the partnership with DreamWorks is similar to how cable networks have tried to get exclusives of their own. What this could mean is that Netflix could become more like an HBO or a Showtime, where viewers might opt for both services to see that exclusive content. In this case, viewers need HBO for Game of Thrones and Boardwalk Empire, for instance, but must have Showtime to catch Dexter and The Borgias.
"Netflix and Amazon are both going after exclusive content deals, which means consumers will either have to choose between the services or subscribe to both much in the way some pay TV subscribers pay for both Showtime and HBO," said Ireland.
The alternative, of course, is to wait for DVD — as people do when they don't want to pay for the premium channels.
"HBO has been making its top shows available on DVD for years," said Cryan. "It creates incremental revenue for them. That is what it is. The more important question is what this move to exclusive — as Amazon and Hulu make the same move — will do for Netfllix.
"If they get it right, and that is a big 'if,' then these services stop being substitutional to one another," he added.
Essentially, it becomes a matter of how many consumers will pay for more than one premium subscription, and whether it can be justified by the available content.
'A New Golden Age'
In any case, just as these exclusive deals can help Netflix retain eyeballs, it could be worth content creators' while to provide those exclusive offerings as a way of building hype and generating interest. The key, of course, is ensuring that the right partnership is put in place.
"Dreamworks is in a great position to develop OTT as an additional outlet for original programming," Espelien said. "The growth and competition among OTT providers is generally a great thing for producers of high-quality original content.
"You have more buyers in the market, and more demand for new, original programming," he added. "The next several years could be a new golden age for both Hollywood and consumers, as all of these platforms fight to put 'must see' TV onto their services."
Multiple Winners
Given that most Blu-ray players and many smart TVs now provide access to the over the top content, meanwhile, actually receiving it won't be that much of an issue, either.
"Devices such as Roku and various smart TVs will provide access to multiple services, provided the consumer signs up for a subscription to each service," noted Ireland.
However, while consumers may pay for cable and opt to pay for bundled services, Netflix and its competitors could create a situation where consumers already feel they're paying enough. Even with its exclusives, in other words, there may eventually be a saturation point.
"There are going to be multiple winners in the OTT service space," TDG's Espelien concluded. "Obviously Netflix is the leader today, but Amazon and Hulu are also very strong alternatives. We think content providers have some room to experiment in this area and should avoid getting locked into a long-term relationship with any one provider at this stage."