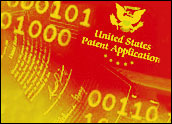 Network Appliance is suing Sun Microsystems, claiming the fellow technology maker is infringing on seven of its patents relating to data storage, claims that Sun said have no merit.
The suit grew out of an internal review of Network Appliance's patent holdings, the company said, which began after Sun claimed that the rival was using three of its patented technologies without proper licenses.
Network Appliance, or NetApp, is seeking compensatory damages as well as an injunction against Sun, seeking to stop it from selling equipment with allegedly infringing technology. NetApp is also asking the court to rule that it is not infringing on three Sun patents and that those patents are in fact invalid.
ZFS Technology
The suit, which NetApp filed in U.S. District Court in Texas — a jurisdiction known for moving cases to trial relatively rapidly — is particularly aimed at Sun's ZFS product lines. As a result, it could have significant and far-ranging implications, since Sun turned ZFS over to the open source community last year.
NetApp said the suit was borne out of Sun's "aggressive demand" that it license Sun technology.
"We firmly believe that everyone is best served by fair and responsible treatment of intellectual property," said NetApp founder Dave Hitz, who is credited as inventor of five of the six patents in dispute. "What concerns us is that through its distribution of ZFS under its own terms and conditions, Sun is unfairly encouraging others to adopt and distribute the infringing technology without informing them of our applicable patents," he added.
"IP disputes are unfortunate, and I don't want either company to be distracted by litigation, but we must have clarity," said NetApp CEO Dan Warmenhoven. "It's time to restore fair play for users of both company's technologies."
Schwartz Responds
In a rare move, Sun CEO Jonathan Schwartz responded to the suit with a lengthy blog posting, in which he thanked the company for highlighting the ZFS technology.
NetApp had been seeking to acquire patents from StorageTek before Sun acquired that company, and that while it was not willing to sell the patents, it was open to licensing them, Schwartz said. He also referred to his own earlier comments about the "futility of litigation as a mechanism for proprietary companies to stifle the rise of open source competition."
"We're all focused on innovation and winning customers, not litigation," Schwartz wrote. "I'd like to thank our friends at NetApps for ensuring every single customer in their installed base is aware of the outstanding economics offered by ZFS as a file system and storage virtualization platform." He even used the post to offer a free trial of its ZFS-enabled storage devices, adding that the company indemnifies all customers from patent actions by third parties and cited its defense of Java from a suit by Kodak as evidence it is willing to go bat for customers.
The suit could be significant because Sun is increasingly positioning itself as a vendor and supplier of open source solutions, Gartner analyst George Weiss told the E-Commerce Times. Its decision to change its stock market ticker to "JAVA," the widely available Web application code it created, underscores that goal.
"If licensing issues start to arise around technology that Sun is offering, it could cast a cloud on its larger strategy," Weiss added.
Protective Force
Originally created to work with Solaris, ZFS has been rapidly gaining converts as a strong approach for file storage, management and retrieval. Schwartz announced in June that Apple planned to build ZFS into its Leopard operating system.
If nothing else, the case is likely to have users of ZFS re-evaluating their indemnification protection against lawsuits of their own. Sun is one of many technology vendors that offers customers indemnification protection, something that is becoming increasingly important as the software development process becomes more complex, Yankee Group analyst Laura DiDio told the E-Commerce Times.
"Most large companies now have a complex collection of licenses that have various exposures to risk now," DiDio said. "They want to be reassured they're not going to have to waste time and resources on litigation down the road."
Sun shares were up fractionally in midday trading Thursday to US$5.39, while NetApp stock was higher by a few pennies to $28.25.