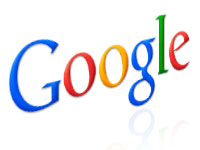 There's a four-story barge floating on San Francisco Bay with a mysterious purpose but a fairly clear link to Google.
Now docked near Treasure Island, the former U.S. naval base, the structure was generating no end of speculation on Monday, with suggestions that it could be anything from a floating data center to a brand-new store for Google Glass.
The mysterious construction is reportedly made from shipping containers, but little else can be discerned from its outward appearance.
Google did submit a patent application for a floating data center several years ago.
Google did not respond to our request for further details.
Floating Ideas
"It'll be interesting to see what, if anything, Google's up to," Charles King, principal analyst at Pund-IT, told the E-Commerce Times. "On the plus side, I doubt it'll be used to promote a new smartphone or tablet."
However, given that the ante is continually upped when it comes to product rollouts, perhaps the barge is part of a big marketing campaign.
"As a showcase for Google, the barge could move up and down the coast — supposedly there is a second one on the East Coast — and showcase initiatives ranging from Android and Google Glass to self-driving cars," suggested Rob Enderle, principal analyst at the Enderle Group.
Data on the Move
It could be the result of a patent that Google was granted in 2009 for a floating data center, CNET has suggested. Given the size of the barge, it is clear it is for more than just moving a product across the bay.
The barge reportedly has the registration number BAL 0010 and was constructed outside of Hanger 3 on Treasure Island; it measures some 250 feet long, 72 feet wide and at least 16 feet deep. That's significantly deeper and far longer than typical freight barges. Its gross tonnage is 2,164 — 83 percent larger than the average for all freight barges — yet its net tonnage is 649, which is actually 15 smaller than the average for freight barges.
The barge could make it easier to transport data centers where they are needed.
"You use a barge because you want mobility," Enderle pointed out.
Moving Data and Data Centers
Another advantage for a floating data center could be access to an "endless cooling source — water — as well as opportunities to leverage renewable energy resources" such as wind and tidally generated electricity, offered King.
Isolating a data center on water could make it more inherently secure but would complicate data transmission.
"The concept should also be able to support significantly larger mobile data center deployments than previous commercial solutions," King added. "It's orders of magnitude larger than the containerized data centers offered by Rackspace, Dell, etc."
Beyond the Reach of Jurisdiction
A floating data center could be used to secure data outside traditional national boundaries as well.
"As a data center it could be moved 200 miles off the coast and tied to satellite, high altitude or terrestrial repeaters and be outside of U.S. jurisdiction for data access," Enderle told the E-Commerce Times.
However, that would not be without risks.
"Some have speculated that Google may be planning to anchor the barge outside U.S. territorial waters in order to make it 'NSA-proof,'" said King.
"I frankly consider that idea goofy in the extreme," he said. "Not only would it further complicate data-transmission issues but it would also subject the facilities to far higher levels of risk from weather, external political forces and even piracy."