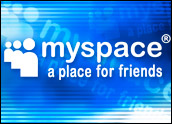 In a move to take a slice of iTunes' e-commerce pie, News Corp.'s (NYSE: NWS) Fox Entertainment Group and Burger King Holdings have joined forces to bring hit television programming to MySpace.com members. The move marks MySpace's entry into the e-commerce arena as the social networking site seeks to monetize older episodes of "24" for US$1.99 a piece.
"This is truly the perfect marriage of compelling content, an extremely creative advertising partner and the Internet's leading site for young adults," said Fox Entertainment Group's Peter Levinsohn, president, digital media. "It really exemplifies our overarching strategy of doing deals that make sense organically, and we have high hopes that MySpace users will find it an attractive offering."
High Hopes
Adding Fox programming on a series basis is an experiment for MySpace, which hopes the programming will engage its members on yet another level as emerging competitors set their sights on replicating its success in the youth market. MySpace aims to build a social network where users can interact with each other around "24."
At the same time, MySpace's latest move may be viewed as a response to concerns about an exodus of some of its youthful members. Reportedly, some teens no longer view the site as "cool" because it is owned by a large corporation that catered to the demands of advertisers by removing hundreds of objectionable posts earlier this year.
MySpace doesn't have much to be concerned about, even if parents are keeping a closer eye on posts in the wake of predator scandals, said Scott Allen, co-author of The Virtual Handshake: Opening Doors and Closing Deals Online.
"Big shifts can always happen, but MySpace members are pretty invested in the brand, with bulletins, friends lists that hold thousands of people, blogs and groups," Allen told the E-Commerce Times. "MySpace would have to really make a huge error to lose any more than a small handful of members."
Investing in MySpace
MySpace is hoping its members will invest more than time into the site — it hopes they will also spend money there. The television promotion launches next Monday in conjunction with the season finale of the fifth season of "24." MySpace users will be able to download-to-own two episodes of the Fox drama at no cost from a special "Have It Your Way" page provided by Burger King.
Both the very first episode from "24's" first season and the first episode of the current season will be available. Also offered at launch will be an episode of Speed's "Pinks" and Fuel TV's "FirstHand." After that, members will pay two bucks for the downloads.
Preparing for the Future
"MySpace is the largest video site on the Web with more video uploaded every day than any other site on the Internet," said Ross Levinsohn, president of Fox Interactive Media. "Our members are avid fans of these shows and are consuming video at a rapid pace, making MySpace the perfect distribution channel for programmers looking to innovate new models."
Beyond branding, MySpace.com's decision to sell episodes of "24" opens the door for the company to morph itself from a social platform only to a content delivery channel, Levinsohn mentioned. It may be a long-term play, though.
"There is a lot of potential here for MySpace," said Allen. "I think it will grow as more consumers have portable video players. Right now, people would still rather watch '24' on their televisions."