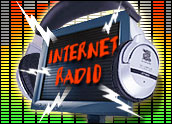 The music industry isn't what it used to be, as we saw in last week'sPart 1 in this three-part series. The rapid advent of new digital audio technologies has created a wealth of options and opportunities — as well as panic, consternation and sometimes radical change — for recording companies, broadcasters and musicians, not to mention the listening audience.
Live365.com got into the Internet radio game relatively early — back in 1999 — and almost accidentally. Today, it is the largest independent Internet radio broadcaster on the Web with a consumer base extending across 150 countries and more than 3 million listeners.
Acapella to Zydeco
Its music programming now exceeds 30,000 Internet radio channels, which are produced by independent music webcasters taking advantage of Live365's streaming audio technology, systems platform, marketing smarts and business administration services to boost their own businesses.
Live365 and its competitors are all running to keep abreast of new digital technology and the ongoing expansion of Internet, digital mobile and wireless markets.
They are also looking to concoct their own formulas for commercial success. As an independent, Live365 has come up with a diversified business model that includes pay-to-listen, pay-to-broadcast, and advertising and promotion revenue streams.
The company offers listeners their choice of listening to free Internet radio peppered with ads or subscribing to uninterrupted content streamed over the iTunes, RealPlayer and Windows Media platforms — as well as over the Live365.com Web site via its own proprietary media player.
Reflecting the "niche" market fragmentation that has accompanied the introduction of new digital technology, Live365 lets listeners choose from thousands of genres — from acapella to zydeco, and just about every musical flavor you can think of in between.
Obstacle-Strewn Path to Success
As in other markets and industries, smaller, more entrepreneurial, and nimbler new market entrants with a technological edge initially came in under the radar, blindsiding and then besieging the larger, established — but relatively moribund and bureaucratic — industry players.
The road has by no means been a smooth and easy one for independent Internet radio start-ups, however. This has been true especially in markets where new tech-driven firms face off against much larger and better-capitalized rivals operating in mass market industries such as telecommunications and broadcasting.
In those arenas, dealing with government regulation and wielding political influence have been a big part of the game.
The stock market collapse of 2000 and the economic contraction that was exacerbated by the 9/11 tragedy in late 2001 led a number of pioneer Internet radio broadcasters to close up shop, including NetRadio, WebRadio.com and ClickRadio.com.
Live365 was forced to lay off 22 employees — a sizable portion of its staff — including some senior team members who had been instrumental in developing the Nanocaster streaming audio player that initially propelled the company into the Internet radio business.
As the economy shrank, so did advertising revenues and subscriptions — and so did access to capital. Fortunately, N. Mark Lam, then a close adviser to the company, in 1999 secured a second, large infusion of capital from investors in Singapore and Hong Kong. The money enabled Live365 to carry on and weather the downturn in relatively good shape. Lam has carried on as well, and is now Live365's CEO.
Passionate Agnostics
Fast forward to 2006, and the Internet music business is on the upswing again. Ongoing technological and marketing innovations and developments — along with the success of Apple's iPod, its iTunes Internet radio service, and competing digital music and radio offerings from AOL, Yahoo and Microsoft — have revitalized the sector. The promising atmosphere has led large, traditional radio broadcasting companies to jump into the fray.
Clear Channel Communications' radio unit in late April revealed details of its previously secret Format Lab, which has created programing for 75 new channels, including Internet radio, HD radio and cell phones, that it will make available to all comers — even competitors.
"We have become agnostic about delivery and are completely passionate about content," Clear Channel Radio President and CEO John Hogan said.
Having developed and built an efficient, user-friendly streaming audio interface-player and a stable e-commerce systems platform capable of delivering Internet radio, music downloading and equipment purchases, the company is looking for ways to further strengthen and diversify its revenue streams.
These ventures include taking on the role of a reseller by building a network of partnerships with other new media consumer products providers and selling their goods through the Live365.com Web site.
Commercial and Artistic Convergence
Listeners can now purchase the latest in digital audio, video, wireless networking and digital home entertainment products, such as D-Link's MediaLounge Wireless Media Player and TiVo digital televison, on the Live365 Web site.
Rounding out and complementing its mix of digitally delivered products and services is Live365's Label Services. By offering its platform, Music Library and supporting digital audio production technology to veteran and aspiring DJs, music producers and musicians, Live365 is also a music producer and promoter.
In order to find and support new talent that can add to its content, the company has struck up partnerships with recording companies such as Maverick Records, Six Degrees Records and Ladyslipper Music.
To promote itself, its artists, webcasters and music, Live365 tracks "airplay" very closely. Weekly numbers in the form of airplay charts for all its major musical genres are available to its webcasters and are sent to music industry statistics compilers including CMJ, Radio & Records Magazine and Billboard On-Line. Live365 also compiles and shares syndicate charts with third-party affiliates like Broadjam.com.
All these efforts have gone a long way toward creating what can be viewed as a self-supporting web, or ecosystem, of entrepreneurial activity and commercial and artistic talent brought together by innovations in digital communications technology.
There's still a long way to go and a lot to learn before the dust settles and a stable, mature market emerges. "2005 has taught entertainment retailers about diversification. The sale of traditional music formats alone can no longer be relied upon to maintain entertainment retail as a viable business model," said Virgin Entertainment Group International CEO Simon Wright.
"The sale of traditional product coupled with the sale of digital product and music-related goods will be the model moving forward," Wright predicted. "While online music sales are doing well, we certainly need a combination of all three sales channels to continue to grow as a sector."
Part 1: The Times They Are A-Changin'