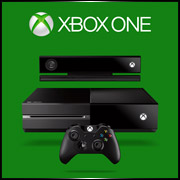 Microsoft will launch its Xbox One video game console on Nov. 22 in 13 countries, the company announced on Wednesday.
Among the first nations to receive the widely anticipated device are Australia, Austria, Brazil, Canada, France, Germany, Ireland, Italy, Mexico, New Zealand, Spain, the UK and the United States. Other markets will follow in early 2014.
At the same time, Microsoft also announced that it has upgraded the Xbox One's underlying technology.
"I am also pleased to confirm that the development team has increased the CPU from 1.6GHZ to 1.75GHZ, roughly a 10 percent increase in CPU performance," said Yusuf Mehdi, Microsoft's corporate vice president of marketing, strategy and business for the Xbox. "This is on top of the 6 percent increase we previously announced for the GPU."
Following an initial preorder sellout, a limited number of additional Xbox One consoles have been made available for preorder as well, Mehdi added.
A Question of Inventory
Nov. 22 is the date Microsoft first launched the Xbox 360 back in 2005. It's also nestled in between the competing Sony PlayStation 4's upcoming Nov. 15 U.S. launch date and its Nov. 29 launch in Europe.
Needless to say, the timing ensures the Xbox One will be available for Black Friday and the start of the holiday shopping season as well.
Perhaps even more significant than the date from a competitive point of view, however, is that Sony has said its US$399 PS4 will launch in 32 markets, while Microsoft has instead focused on 13 key markets for the launch of its $499 Xbox One. This could help give the Xbox One a lead in North America, even with a higher price tag.
"IHS believes that the decision to reduce sales territories for the launch was because Microsoft is keen to ensure it has sufficient inventory to outsell Sony in its core markets of USA, Latin America and UK," Piers Harding-Rolls, director and head of games at IHS Electronics and Media, told the E-Commerce Times.
Raising the Volume
"The volume of produced consoles is really the bigger issue," agreed Lewis Ward, research manager for gaming with IDC. "The volume of units is what is really going to matter this November, and the Xbox One might have more units in North America.
"The number of countries is something to think about, but that doesn't mean the PS4 will outsell the Xbox One by the end of the year," Ward added.
In fact, "given Microsoft's strong position in the U.S. this generation, we still forecast that Xbox One will outsell PS4 in 2013 across North America, even with the week head-start given to PS4," Harding-Rolls said.
Taking Turns
Why did Microsoft choose to give Sony that head-start?
"This is pretty much a recognition that everyone wants their week and to avoid stepping on toes," Ward suggested. "This is partly due to logistics and about getting to have a week's worth of oxygen.
"You want to be first, but Microsoft couldn't make that happen," Ward added. Still, "those who are looking at a specific system know which one they want."
Indeed, "from our surveys," he concluded, "we're seeing that there are not a lot of gamers who are still up in the air about which system they will get."