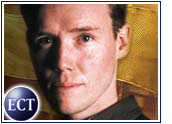 Controversial Internet music download site MP3.com has tentatively agreed to pay up to $30 million (US$) to the National Music Publishers' Association (NMPA) and its licensing subsidiary, Harry Fox Agency, for the use of over one million songs on its network, the companies said Wednesday.
The preliminary three-year licensing deal, which would allow the songs to be offered as part of the My.MP3.com service, now must be approved by individual Harry Fox members.
"The Internet has certainly posed many difficult music publishing issues and this agreement with the NMPA and Harry Fox is a giant step for all consumers who want to simply be able to listen to music they already own," said MP3.com president and chief negotiator Robin Richards. "We believe digital music space, through this agreement, has been thrust forward by music publishers."
Terms of the Deal
The proposed arrangement requires MP3.com to pay a maximum of $30 million into two equal funds and covers up to 25,000 Harry Fox music publishers and their songwriters.
One fund will be established to compensate publishers for previous use of their music on the MP3.com network. The other will provide advance payments toward royalties earned under the prospective license.
Under the royalty terms, MP3.com will pay one quarter cent for each song that is streamed by a user as well as a one-time fee per user-stored track. The number of potential titles licensed to MP3.com through the deal could exceed one million.
"This is a triple-win — for music creators, Internet music service providers and consumers," said NMPA president and CEO Edward P. Murphy.
"The American music publishing community has long viewed the Internet as presenting an enormous opportunity for growth, provided that creators and copyright holders are fairly compensated," Murphy added.
Separate Agreement
MP3.com also announced Wednesday that it has agreed to the terms of a settlement in a separate copyright infringement action filed against it by music publishers MPL Communications and Peer International Corporation.
The final settlement of the case, which is currently pending before a U.S. District Court in New York, is contingent upon the ratification of the NMPA deal. Details of the agreement were not disclosed.
Closing Another Chapter
If ratified, the NMPA pact could close another chapter for MP3.com, which has been embroiled in a number of costly legal challenges. Earlier this year, the company was slammed with a multi-million dollar adverse ruling in a copyright suit brought by Universal Music Group (UMG).
In that case, a U.S. District Court judge held MP3.com liable for damages of at least $118 million for willfully infringing on Universal-owned recordings, ordering the company to pay $25,000 in statutory damages for each disc it copied from the label's catalog. The actual number of CDs copied remains in dispute, with UMG saying that between 5,000 and 10,000 CDs are involved and MP3.com claiming the total is only 4,700 CDs.
The next phase of the trial, slated to begin next month, will determine final damages. MP3.com CEO Michael Robertson has vowed to appeal the final decision.
MP3.com has also settled lawsuits with four other major labels — Sony, BMG, EMI and Warner — after the same court found that copyright infringement took place in those cases as well.