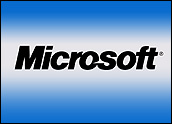 In a move to attract more small business customers, Microsoft is launching a subsidy program to allow this growing business demographic to receivecredits toward consulting services when they purchase Microsoft software.
Small businesses that purchase a minimum of five copies of Microsoft Office or one copy of Windows Small Business Server 2003 through the Microsoft OpenBusiness and Open Value License Programs are eligible for the offer.
The offer begins on October 17 and runs through March 31, 2006, or for the first 75,000 licenses, whichever comes first. Credits range from US$10 to $125per license.
Cashing in on Consulting
Qualifying businesses may participate in the Microsoft Office Professional Partner Services Promotion or the Microsoft Office + Windows Small BusinessServer 2003 IT Consultant Services Promotion but not in both. Various other restrictions apply to the limited time offer.
For example, small businesses can only use the funds to pay for services provided by an IT consultant who is a member of the Microsoft Partner Program. Microsoft said the subsidy cannot be used to purchase hardware, software or peripherals and consulting services are also limited.
Some of the services included in the subsidy offer are installation and deployment, user training, application and data migration, and customsolution development. Businesses can also use the subsidy toward the purchase of business productivity, risk, and security assessments, infrastructure design, review and audit, or software asset management.
Making Friends Again
Enderle Group Principal Analyst Rob Enderle told the E-Commerce Times that the small business customer is important to Microsoft, despite its on-again, off-again targeted efforts over the years.
Indeed, the small to mid-sized business (SMB) customer is the fastest growing segment of the IT market, and it's growing faster than the IT marketas a whole, according to IDC. That's why companies like Novell, IBM, SAP and other savvy high-tech players are also keeping close ties with thispotentially lucrative market.
"You have to remember that the small business customer is really where Microsoft really grew up. In the mid-1990s the company put a lot of marketing effort on the small business," Enderle said. "Then in a certain sense they lost track of them, but as they came into this decade they started to refocus on small businesses once again."
Inconsistent Direction
For now, and for the past few years, Microsoft has been back on the SMB bandwagon. In July the software giant announced a Windows Server System bundle aimed at companies with 50 to 250 PCs.
In February 2004, Microsoft and Cisco teamed up to help accelerate small and medium-sized business (SMB) customer and channel partner success with productivity tools aimed at this growing market.
Microsoft's on-again, off-again SMB position, however, has caused it some problems, according to analysts. "Every time Microsoft focuses on the smallbusiness segment it does tend to draw these customers to their products. But they have been inconsistent," he said. "That lack of consistency hassometimes created trust issues for them."