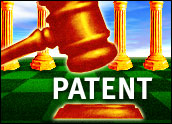 The U.S. Patent and Trademark Office has ruled against Microsoft in its attempts to patent and license a technology that forms the basis of several of its software programs.
Though Microsoft was granted a patent for file allocation tables, or FAT, in 1996, that patent was challenged earlier this year by the Public Patent Foundation after Microsoft moved late in 2003 to start collecting royalties and licensing fees for FAT.
The patent office sided with the foundation, which argued that several examples of so-called "prior art" existed at the time that Microsoft sought to patent FAT.
The decision now requires Microsoft to respond to the patent office, which the company said it would do. Such third-party challenges are upheld a majority of the time, however.
FAT is a method of organizing disparate bits of data into coherent units. When a user restores a file stored on a hard drive, FAT actually reassembles the disparate data streams from their various locations into a coherent file and is used not only in PCs but also in portable devices and media players.
Seeking Refunds?
Public Patent Foundation Director Dan Ravicher said the ruling "confirmed" the foundation's assertions that "Microsoft's FAT patent is bogus."
Ravhicher urged third parties that began licensing the technology late last year to seek refunds from the software giant.
"I hope those companies that chose to take a license from Microsoft negotiated refund clauses so that they can get their money back," he said.
A Microsoft spokesman noted that the ruling does not revoke the patent, but simply states that the original grounds for its granting are now in question. The company did not disclose how many licenses it had sold or under what terms, though the payments are believed to be token amounts aimed more at establishing the company's intellectual property rights than generating significant revenue.
Still, any patent case defeats hit Microsoft hard since it has moved to make licensing of technology to third parties a central part of its long-term strategy, Enderle Group analyst Rob Enderle said.
Patent Push
Patents have become so central to Microsoft that Chairman Bill Gates announced earlier this year that the company would make a push to dethrone IBM as the most active patent-seeker in the U.S. over the next year, increasing its patent filings from 2,000 last year to some 3,000 this year.
"They won't seek top-dollar for all of them, but it's important from Microsoft's point to view to establish what it thinks are its intellectual property rights in every case," Enderle said.
The shift toward seeing patents as revenue-generator is a predictable one, said patent attorney Tom Frankline of Townsend, Townsend & Crew in Denver, Colorado. Other companies accused of being monopolistic, such as IBM and Bell Labs, have found licensing to be essentially a legal way of retaining their dominance in a marketplace.
"They might not sell 90 percent of the technology any more, but they could still have a hand in 90 percent of the sales," Franklin said.
However, Franklin also said that third-party monitoring of the patent process has increased tremendously in recent years, with watchdogs now hoping to help preserve widely used technology for free use by the open-source community.
Separate Victory
Microsoft did win a separate victory, prevailing in a jury trial where it stood accused of patent infringement.
In that case, a jury in Providence, Rhode Island, found that Microsoft's Office Smart Tags feature, which recognizes people's names in documents and offers the users various options, such as creating a new contact, did not violate an existing patent.
Atle Hedloy, a software development from Norway, had sued Microsoft, saying the feature violated a patent he had been granted in 2001. The decision came after a two-week long trial.