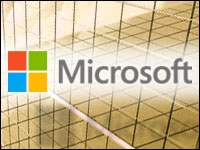 Microsoft confirmed on Monday that it has agreed to sell its Mediaroom IPTV platform business to Ericsson. The terms of the deal were not disclosed, but it should be completed in the second half of the year.
Mediaroom is currently used to power many of the leading Internet television services including those of AT&T's U-Verse and Deutsche Telekom's Entertain. With this acquisition, Ericsson will reportedly become the leading provider of IPTV and multiscreen offerings. There are currently more than 22 million set-top boxes in 11 million homes worldwide, and Mediaroom will give Ericsson more than 25 percent market share in the category.
"Mediaroom was primarily geared to deliver paid TV to the telcos around the world," said Ben Keen, chief analyst at iHS iSuppli. "That is where Ericsson will benefit most from those relationships."
This move will allow Microsoft to focus its TV efforts on the Xbox platform.
Microsoft and Ericsson did not respond to our requests for further details.
Conflict of Interest
By selling off Mediaroom, Microsoft now is free of any distraction from development of the Xbox platform, which currently has more than 76 million users worldwide.
"Clearly Microsoft is seeing the trend that has the market moving increasingly away from broadcast shows tied to times and schedules to streamed or downloaded shows on demand," said Rob Enderle, principal analyst at the Enderle Group.
"Trying to play with both had been problematic, because it created a clear conflict of interest in terms of getting the job done," he said, "and the Mediaroom effort wasn't showing anywhere near the growth that the Xbox effort was showing."
Since the introduction of the Xbox 360 in November of 2005, Microsoft has partnered with video content providers, creators, studios, labels, aggregators and distributors. It also reportedly has been working on interactive TV options that could include live events, reality shows, and even scripted programs with interactive twists.
"With the sale of Mediaroom, Microsoft is dedicating all TV resources to Xbox in a continued mission to make it the premium entertainment service that delivers all the games and entertainment consumers want — whether on a console, phone, PC or tablet," said Yusuf Mehdi, corporate VP of marketing, strategy and business, in a blog post. "And with 76 million Xbox 360 consoles around the world with 46 million Xbox LIVE members, it is a mission that gets us out of bed in the morning."
However, this sale of Mediaroom won't likely free up much in the way of resources for the software giant, according to Stephen Froehlich, principal analyst at IHS Electronics & Media.
"Mediaroom is no longer part of the Windows Embedded revision cycle, and it has been operating as an independent software ecosystem for a few years. Therefore, no resources other than cash are freed up," he said.
"It does alleviate some potential conflicts of interest if Microsoft wants to pursue a more aggressive over-the-top video strategy with the Xbox platform, but those were already relatively minor," Froehlich told the E-Commerce Times.
Connecting With Telcos
This move will also allow Ericsson to work more closely with its telco partners, especially as it now appears that the entire Mediaroom team will be moving to Ericsson.
The technology backing up streaming was far closer to Microsoft's core expertise, while the back end technology of Mediaroom is typically the domain of vendors closer to Ericsson's class of company, Enderle told the E-Commerce Times.
"It is kind of interesting that Ericsson bought this property, given it backs up AT&T's U-Verse in the U.S., rather than Cisco — suggesting Ericsson is making a big competitive move into what likely should have been Cisco's space," he added.
"It will be interesting to see this play out. But, in the end, this is a big indicator that the market is starting to accelerate away from traditional TV programming and towards steaming, because Microsoft just isn't interested in declining markets," said Enderle.
For Ericsson, it could come down to the potential for creating new partnership opportunities — it isn't focused on just the living room TV experience.
"The acquisition of Mediaroom gives Ericsson an increased ability to provide integrated network solutions to telcos," affirmed Froehlich. "Mediaroom's major customers are tier-one telcos, so the combined company would be in a much better position to provide a complete solution, especially as television transitions from a single-screen service to a multi-screen service."