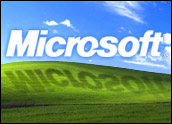 Continuing its settlement spree, Microsoft put to rest another anti-trust lawsuit by striking a US$30 million deal with in South Korean Web portal owner Daum Communications.
The portal and ISP had filed a complaint in 2001 with South Korea's Fair Trade Commission alleging that Microsoft had violated fair trade rules by tying its Microsoft messenger instant messaging tool into its Windows operating system. Last year, Daum filed a private lawsuit against Microsft as well.
From Enemies to Partners
The settlement was seen ending that lawsuit and creating a partnership between Daum and Microsoft's MSN. The deal calls for Microsoft to pay Daum $10 million in cash, $10 million in advertising purchases on the Daum portal network and $10 million in additional business partnerships.
The trade commission could still rule against Microsoft, analysts said, and has received additional complaints from another Microsoft foe, RealNetworks. Microsoft recently reached a landmark settlement with that company — valued at more than $750 million — to end all private anti-trust matters. RealNetworks then withdrew its complaint from the regulatory body.
Such regulatory proceedings typically cannot be halted once they are under way, however, even if the original complainant pulls out.
The South Korea Fair Trade Commission released a statement saying that its investigation focused not on the potential or actual harm to any single company but to South Korean consumers and the economic development of the country. The Commission has the power to issue a range of corrective actions, from fines to orders to de-bundle software.
Microsoft is likely hoping that the settlements, and the fact that they came before the regulators ruled, will reduce the likelihood that the Korean agency will hit Microsoft with an adverse ruling or stiff penalties.
Working Together
Oliver Roll, Microsoft's general manager for marketing in Asia, said the agreement marks "the beginning of a new era in the relationship between Daum and Microsoft."
That relationship will include some content sharing, with Daum content appearing on Microsoft's MSN network as well as unspecified cross-promotional activities.
Daum is South Korea's largest portal and Internet service provider and has made several forays into the global Web market in the past, most notably when it purchased Lycos in September of 2004 for around $95 million, making its first foray into the United States market.
But settling with Daum is seen by analysts as less important than avoiding what Microsoft considers Draconian penalties from regulators in South Korea. Some two years after it first came down, Microsoft is still battling over a European Union mandate that it de-bundle its software and share its source code with European software vendors.
Settling Down
Such cases typically take years and millions of dollars to work their way through the courts, but more importantly may represent distractions at a time when Microsoft faces more competitive pressures than perhaps ever in its history, said Enderle Group principal analyst Rob Enderle.
"Microsoft has made a concerted effort to put these things in its past," Enderle told the E-Commerce Times. "The company recognizes that it can't fight all these battles on different fronts that have more to do with its past and still be the innovative company that got it into the position of market dominance in the first place."
During the past year, Microsoft has settled with Sun Microsystems and RealNetworks, adding to an earlier blockbuster settlement with AOL. By its own count, Microsoft has paid out some $4.6 billion in private lawsuit settlements and more than $1.5 billion more to settle suits brought by states or groups representing consumers.
With a new version of Windows due out next year and a major shift to embrace Internet delivery of software about to launch, "Microsoft has too much on its plate to continue to fight the battles of the past," Enderle added.