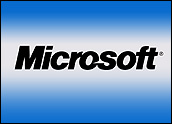 Confident that its technology now is on a par with its competition, Microsoft reportedly plans to formally launch its long-awaited new search product tomorrow, taking the search wars to a new level in the process.
Microsoft reportedly has been working on the search engine for 18 months and made a beta version of it available for public and developer tryouts this past summer. Analysts say the fact that the launch might have been scheduled indicates the company feels the technology is at least good enough to be competitive.
A Microsoft spokesperson declined to comment on the prospective launch or whether it would be accompanied by any marketing efforts, adding that the company plans a specific announcement at midnight eastern time tonight.
Speaking at Microsoft's annual meeting yesterday, CEO Steve Ballmer said the company recognizes it must come from behind in order to be a major player in the search wars, both in terms of technology and in garnering the millions of dollars in advertising budgets now being funneled into search placement.
"We will catch up, and we will surpass," Ballmer said. At the same meeting, Chairman Bill Gates added that Microsoft's search improvements would soon be rolled out, with the result being "an even better search capability than people have ever had before."
Determined To Win
In the past, Microsoft executives have publicly rued not acting sooner on search.
But anyone who doubts its ability to enter a market late and still have a significant impact needs only to examine its history in the browser market — where it rendered nearly irrelevant the once-dominant Netscape — to know that search leaders Google and Yahoo will have their hands full.
Enderle Group analyst Rob Enderle said one lesson of the Netscape turnaround is that Microsoft is capable of pouring as much time, talent and money into a sector as necessary to make itself a player.
"The track record of coming from behind is there," he said. Other companies that can attest to Microsoft's abilities in that area include RealNetworks, which has seen Microsoft's Media Player gain prominence in a market it once dominated.
Some analysts say Microsoft will have a harder time elbowing into search because there are already a number of established players and because search capabilities, at least to this point, have not been naturally integrated with the desktop.
However, even that is changing, with Google launching a pre-emptive strike last month with a beta release of its own desktop search tool. Yahoo has recently confirmed that it also is working on its own desktop search product.
Goodbye Yahoo
Search Engine Watch editor Danny Sullivan suggested the rumored release might be a more public beta, leaving Microsoft room to tweak and continue to improve the technology, if necessary.
"Past releases have largely been aimed at search marketers, web masters and others wanting to play with the new technology," Sullivan said. "It looks like this is for public consumption" which indicates a higher level of confidence in the technology.
The search release might get another beta location or might be moved directly into the MSN search slot, displacing results currently supplied by Yahoo.
Sullivan said a key development to watch for will be when Microsoft integrates its desktop and e-mail search tools with its Web search, enabling users to search all those types of information at once. Another key date is next June, when Microsoft's contract to take paid search listings from Yahoo subsidiary Overture expires.
Investors in both Google and Yahoo shares seemed unfazed by the news, with shares of both companies moving higher by midday today.