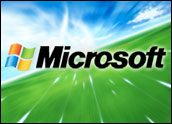 Microsoft and Yahoo have reportedly discussed a possible merger or other strategic alliance, a move that would dramatically alter the online landscape and could provide Microsoft with the weapon it needs to better battle with search and advertising giant Google.
The two firms have held preliminary talks, suggested several published reports that surfaced Friday. While the discussions explored various options such as partnerships, according to accounts, the notion of an outright merger seems to be the most compelling. Any such deal would likely be worth around US$50 billion.
Such a splashy acquisition would be out-of-character for Microsoft, which has traditionally focused its acquisitions on smaller firms with strong technology. Still, both companies would have strong and similar motivations for such a bold move.
Yahoo has yet to prove that its Project Panama advertising system upgrade will help it make more money from search and contextual ads, and Microsoft's push to make more software available as ad-supported Web services, known as "Live," has gotten off to a slow start as well.
Neither company would comment on the reports, but that didn't stop investors from reacting to the speculation. In late-morning trading, Yahoo stock was up sharply, rising more than 18 percent to $33.40, while Microsoft shares lost about 1 percent to $30.63.
Common Objective
The two companies have been linked in similar discussions in the past. In fact, last year when Microsoft was unable to reach a deal to buy or partner with AOL — which instead sold a stake to rival Google — the software giant at the same time reportedly made overtures to Yahoo as well.
The deal would not be a panacea for the two companies' common woe of watching rival Google race away with the Web search and advertising markets. Even if the search market shares of Microsoft's MSN and Yahoo were combined, Google would still retain a nearly two-to-one market share lead, according to recent data from Nielsen//NetRatings.
In March, Google accounted for 54 percent of Internet searches, compared to 22 percent for Yahoo and 10 percent for MSN, Nielsen//NetRatings reported recently. Also for March, Microsoft's share of global online ad revenue was only 7 percent, compared with 43 percent for Google and 23 percent for Yahoo, according to investment bank UBS.
Nevertheless, there are reasons for both Microsoft and Yahoo to entertain such a deal, noted Sterling Market Intelligence Principal Analyst Greg Sterling.
Microsoft needs to do something big, and Yahoo needs to deliver more value to shareholders frustrated by Google's much stronger growth and profitability, he told the E-Commerce Times. "Yahoo wants to remain independent, but if the terms are right might do something like this."
A broad strategic alliance may make more sense than an outright acquisition, largely because the two companies have considerably different cultures that may make for a difficult and messy integration, Sterling said. "There would be lots of turf wars around products and roles," he added, with some Yahoo employees likely to leave — many likely being scooped up by Google.
Taking the Plunge
Microsoft has faced calls to use its strong cash position to make major acquisitions for some time. Instead, the software maker has turned to paying a dividend and buying back its own stock as ways of putting that cash back into the hands of shareholders.
Microsoft recently reported strong quarterly earnings, results that suggested a strong start for its Windows Vista and Office 2007 product launches. Still, its Web business continues to be a laggard, and initiatives such as Office Live have been met with direct competition from Google Documents.
While it has also upgraded its Web ad system — and has said that over a five-year time frame it will make up significant ground on Google — Microsoft needs to guard against letting Google get too much of an upper hand.
The recent round of talks may have been sparked by the acquisition of interactive advertising agency DoubleClick by Google, said search engine expert John Battelle. Microsoft and Yahoo were said to have been suitors for that company as well, he noted. "That may have pushed these two back into each others' arms," he said.
With AOL having bought Advertising.com — which has a strong presence in Europe — and Google buying DoubleClick, Microsoft was linked in reports to talks with interactive firm 24/7. Yahoo made its own ad-related acquisition last week, buying the remaining stake in Right Media.
Different Cultures
Nevertheless, the Microsoft-Yahoo deal may be less likely to happen now that word of the talks have been leaked, Enderle Group Principal Analyst Rob Enderle told the E-Commerce Times. "Clearly it looks like the two parties are serious about talking to one another," he said.
Such a splashy and costly acquisition would be out of character for Microsoft, but that it's being considered at all underscores how eager the company is to match some of the recent moves by Google, including its purchase of DoubleClick.
"Google has been able to hit Microsoft whenever they want," Enderle said. The big question, if talks progress, may be whether the cultures can meld together. A bad culture fit was one reason DoubleClick went with Google, he added.
"Microsoft culture is unique in the industry — it's run almost like a large university as much as a large business with some unique nuances," Enderle added. "I'd be surprised if Yahoo, which has its own specific culture, fully understands the nature of Microsoft's culture."